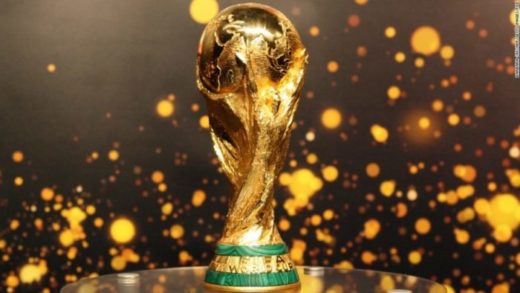 World football ruling body FIFA on Wednesday said over 2.3 million World Cup tickets have been requested since the 2018 tournament draw was made earlier this month.
The sales phase, which opened on Dec. 5 after the Dec. 1 draw in Moscow, continues until Jan. 31.
Fans can apply for tickets for venues and individual matches, except the opening and final matches, as well as tickets for official fans of the 32 teams.
A random draw will be held if applications exceed the number of tickets offered.
READ: Russia 2018: Mengniu Dairy to become official supplier of drinkable yoghurt
FIFA said earlier this month that 742,760 tickets were sold in the first sales stage which ended in late November.
Most applications in the first phase came from Russia but international sales rose to 47 per cent, with biggest demand coming from countries, including the U.S., Brazil, Germany and China.
International prices for the June 14 to July 15 tournament in 11 Russian cities start at 105 dollars while Russians can buy tickets from 1,280 roubles (22 dollars) onwards.
All tickets must be ordered via the official website of ruling body FIFA.