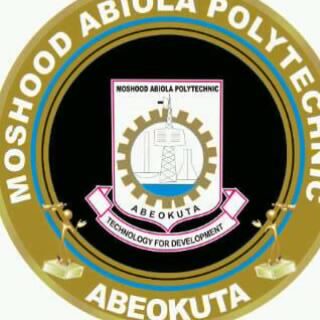 Adejoke Adeleye/Abeokuta
No fewer that 20 students of Moshood Abiola Polytechnic, Abeokuta, were arrested by men of the Ogun State Police Command for taking part in the on-going protest tagged 'BlackWeek'.
The students were arrested for allegedly vandalising government and personal properties in Panseke, Oluwo and Iyana Oloke areas of Abeokuta.
The students made bonfires close to the pedestrian bridge currently under construction in Panseke while some construction equipment on the bridge were set ablaze.
The protest which started on Monday, according to the students, was against continued hostility between the government and the Academic Staff Union of Polytechnics, MAPOLY chapter.
The students who had earlier barricaded the route to Oke-Mosan governor's office on Monday were prevented Tuesday from advancing beyond Panseke.
Before the students would gather for the protest, combined policemen of regular and mobile, had bombarded the Panseke junction to prevent the students from gathering.
But the students who were resolute on a week long protest blocked all routes to the school from Panseke and took the protest to the entrance of the school.
The Acting Rector, Ayodeji Tella, was forced by the students to take them to the governor's office to register their grievances.
The rector rode in an Hilux van drove by the Chief Security Officer of the School, Adekunle Adekoya, while the students hung at the back of the van.
Trouble started when the students were told that the vehicle couldn't move again because of mechanical failure.
The students offered to continue pushing the vehicle to the governor's office but the driver suddenly zoomed off injuring about four students in the process.
Speaking on the arrest, the Police Public Relations Officer in the state, ASP Abimbola Oyeyemi said the arrest was necessary following the alleged destruction of public and private properties.
Oyeyemi said the officers had to use minimum force to disperse the students from further damage and attack on passersby.
The PPRO said the students who had injured a police officer on Monday would be charged to court.
Meanwhile, the Governor of Ogun State, Senator Ibikunle Amosun has hinted that the students would pay for any destruction made to public property.
Amosun who spoke at an NLC event said, the lecturers are instigating the students. "They are instigating the students, and the students, we know how to handle ourselves. If students destroy anything they will pay for it, they will pay, we were also made to pay then. "I have been getting reports, they will pay, they have to pay for it because this is Ogun State's money and such lecturers instigating the students will not be paid."