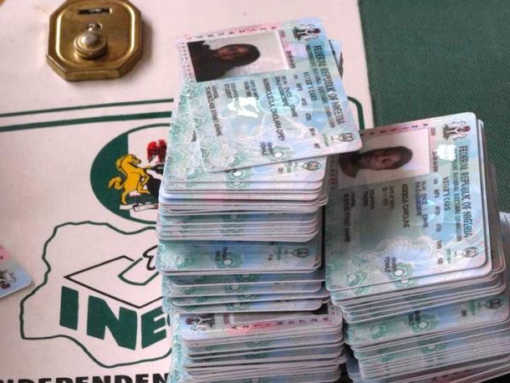 The Chairmen of 21 political parties in Anambra have said they were waiting on the Independent National Electoral Commission's (INEC) decision on the court judgments nullifying Anambra Central Senatorial District seat.
The parties, under the aegis of "Concerned Chairmen of Registered Political Parties in Anambra'', told newsmen a news conference in Wednesday in Awka that they had not taken any position on the matter.
It will be recalled that the Court of Appeal had directed a rerun of the election be conducted on Jan. 13, 2018, while an Abuja Federal High on Dec. 13, ruled that INEC issue a Certificate of Return to Dr Obiora Okonkwo of the PDP.
It also ruled that Okonkwo was the authentic nominee of PDP for the election which was won by Mrs Uche Ekwunife of the PDP who lost the seat on the grounds of invalid nomination.
Reading the communique after their meeting, Mr Chris Okafor, Chairman of Mass Movement of Nigeria (MMN), debunked the statement by the leadership of Inter-Party Advisory Council (IPAC) in Anambra which said INEC should issue Certificate of Return to the PDP.
Okafor said that IPAC in Anambra had not met as a body since the governorship election was held and did not at any time take a position on the Anambra Central Senatorial District issue as purported by the chairman of the body.
READ: 2018 Hajj: NAHCON inaugurates air carriers screening committee
"Our attention has been drawn to a statement credited to chairman of IPAC that we adopted the High Court ruling of Dec. 13 on Anambra Central Senatorial District,
"In the light of the above, we the concerned chairmen of registered political parties in Anambra wish to clarify that, IPAC has a code of conduct and not a willing tool in the hands of few selfish people for the prosecution of personal vendetta.
"That we did not at any time meet, resolved and agreed on the High Court judgment of Dec. 13, and in as much as we are deeply concerned that Anambra Central Senatorial Seat has been vacant for more than two years, we will not allow emotions to becloud our sense of judgment.
"We therefore, dissociate ourselves from the purported statement and advise the public to disregard it as we restate our commitment to wait for INEC Headquarters on its legal consultation as regards the Anambra Central Senatorial Seat matter,'' he said.
Also, Chief Sam Oraegbunam, Chairman of Hope Democratic Party, said IPAC would not allow itself to be enmeshed in partisan issues.
Oraegbunam said that most parties had candidate in the election and were waiting for INEC to come up with its position for them to take the next step ahead for the election.