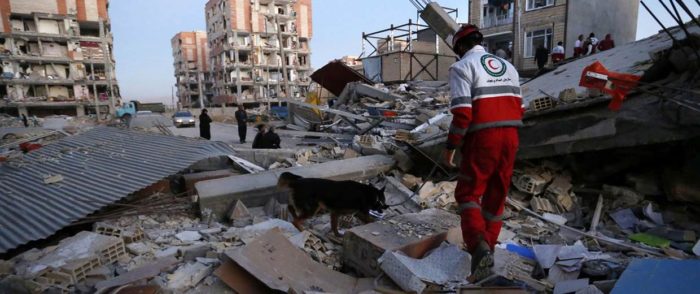 One person was killed and 97 injured when a 5.2-magnitude earthquake struck the suburbs of the Iranian capital Tehran, the Authorities said on Thursday.
The dead person is believed to have been driving when his car was struck by large rocks.
Otherwsie no great damage has been reported, ISNA news agency cited the Interior Ministry as saying.
The quake struck shortly before midnight on Wednesday and its epicentre was located in the Malard and Meshkin Dasht districts some 50 kilometres to the south-west of Tehran, the authorities said.
Residents fled their homes in panic when the moderate quake shook the city.
Hundreds of thousands fled to the streets where they spent the night after a report on state television said the quake was a prelude to a much larger one, many others left the city.
An Interior Ministry spokesperson appealed for calm on state television and said there was no need to panic.
People started slowly returning to their homes again, ISNA reported.
Iran regularly experiences powerful earthquakes: More than 600 people were killed in a 7.2 quake in western Iran in November.
Tehran is a city of almost 10 million inhabitants.