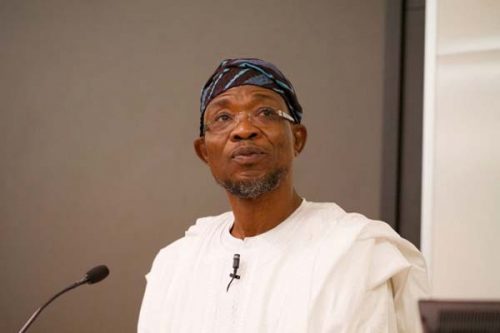 Gov. Rauf Aregbesola of Osun has commended the state's workers for their selfless services, inspite of the prevailing economic challenges in the country.
Aregbesola gave the commendation in Osogbo on Thursday at a lecture organised to commemorate his seventh year in office.
He said 28 percent of the workforce take 50 percent of salaries monthly, adding that civil servants had demonstrated true friendship with government.
Aregbesola, however, called on the workers to be patient with the government, adding that their sacrifice for the development of the state was appreciated.
The guest speaker, Dr Goke Adegoroye, who spoke on the challenges being faced in the public service, called for efficiency in service delivery to ensure good governance.
He identified redundancy, insufficient budgets and lack of effective coordination as factors hindering productivity and efficiency in governance.
Earlier, Mr Moses Aboaba, the pioneer Secretary to Osun Government and Head of Service, had called on the governor to ensure improvement of the Staff Development Centre.
Aboaba noted that human development had been a veritable tool in achieving positive government goals.
'' The civil service must occupy the rightful place just as is the case in the old Western Region when it was acclaimed as the best civil service in the federation,'' Aboaba said.
He also commended the governor for the achievements recorded in the state since the inception of his administration.