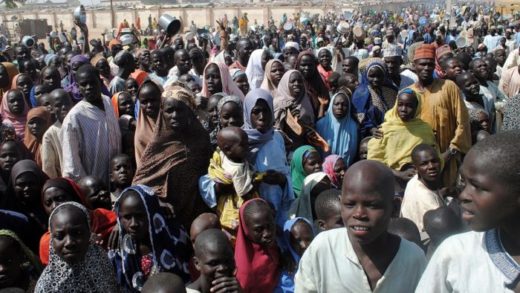 The Bayero University, Kano (BUK) chapter of the Academic Staff Union of Universities (ASUU) has donated food items worth N5 million to persons displaced by the Boko Haram insurgency in Borno.
The Chairman of the association, Dr Ibrahim Barde, made this known during the distribution of the items at the Kawar Maila IDP camp on Thursday in Maiduguri.
Barde said that the items were distributed to 4,000 displaced persons under the ASUU IDP Relief Intervention Initiative.
"Our mission in this camp is to distribute relief materials to Internally Displaced Persons (IDPs).
"We are distributing two categories of items. One is food items and on the other hand we have clothing materials.
"We have dresses for adults and children as well as blankets".
Barde explained that the items include: 1,200 bags of rice; 2,500 bags of millet; 1,200 set of dresses, 310 blankets as well as sugar, cooking oil and seasoning.
He added that the interventions were part of the second phase provided by the union to IDPs in the state.
The chairman noted that the gesture was part of humanitarian efforts toward reducing the plight of the displaced persons.
According to him, each member of the union contributes N1,000 monthly to fund the intervention programme.
Mrs Hauwa Modu, one of the beneficiaries, commended the gesture, adding that it would go a long way to alleviate their sufferings.
Also, the Shehu of Borno, Alhaji Abubakar Garbai, lauded ASUU for the humanitarian gesture.
Garbai, who spoke when the ASUU team paid him a courtesy visit, called for more interventions to address the humanitarian crisis caused by the Boko Haram insurgency in the region.