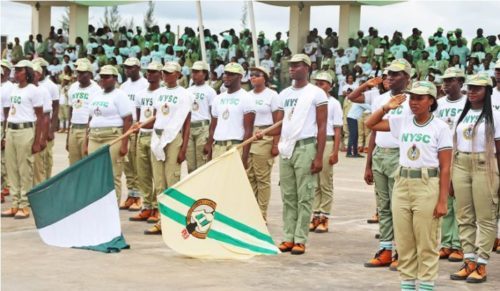 Five corps members who completed their one year mandatory service in Kano state have on Thursday received the State's Honours Award.
The state NYSC Coordinator, Alhaji Ladan Baba, disclosed this in an interview with newsmen on the passing out of the 2016 Batch 'B' Stream ll corps members in Kano on Thursday.
According to him, the five corps members who received the award and another one who received recommendation letter were honoured due to their outstanding performance during the service year.
He explained that "the corps members performed very well at either their places of Primary assignments or at their host communities where they lived during the service year.
"The efforts of those corps members that excelled have been tremendous because of their contributions to national unity, social integration and development of the state and the country in general.
The NYSC Coordinator added that from both the 2016 Batch 'B' stream l and ll, 21 Corps members would repeat their service year due to various acts of indiscipline.
READ: Oyo state releases funds for local council workers' salaries
"Eight out of the 21 corps members are from the Stream one, 13 are from the Stream 2 while six from stream ll would serve various extention periods from weeks to months", Baba said.
He advised the outgoing corps members to use the skills acquisition training they acquired during the service year so as to be self reliant.
He commended the Corp members for their endurance during the service, especially through the four cardinal purpose of the scheme which include the three weeks orientation excercise, Community Development Service (CDS), Primary assignments and the passing out.
Baba explained that some of the corps members have established their businesses in Kano in order to be self reliant.
No fewer than 2,424 Corps members were deployed to the state under the 2016 Batch "B" stream II.