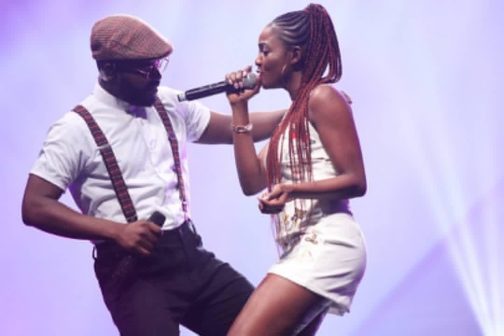 Temitope Adeiye
Folarin Falana has won 2017 and it would be futile to argue this. I'll tell you why.
The first time I saw Femi Falana, I was a student of Mayflower School and he had come to speak to us on Sunday at our Community Gathering programme.
I was in awe of his brilliance and I was impressed by his activism.
Few weeks ago, I saw him at the Wole Soyinka Prize for Investigative Journalism and my first thought was "See Falz' father."
Femi Falana is an OG, a SAN, and one of the most respected lawyers in Nigeria. He is a legend. For his son to rise above the shadow of his father's name and status to make a name for himself in his music career is no small feat. To be recognized for his own self, as a successful young man in his own right when he has a father like Femi Falana is nothing short of impressive.
Now we do not think of him as Femi Falana's son, we think of Femi Falana as his father.
I have followed the growth and progress of his music for some years now and it is obvious that Falz is committed to excellence.
He and his producer have refined and harmonized their sound, they have perfected the art of working together in sync such that they're able to produce magic in the studio every time.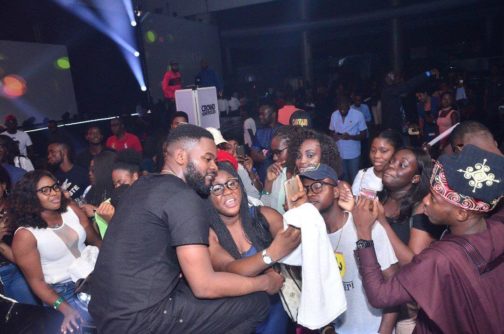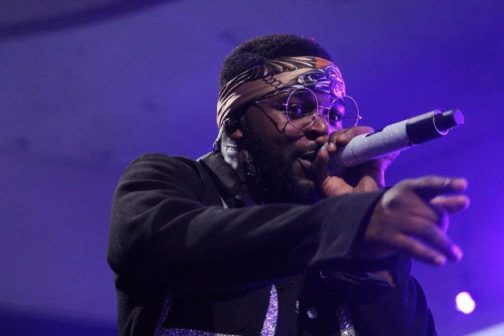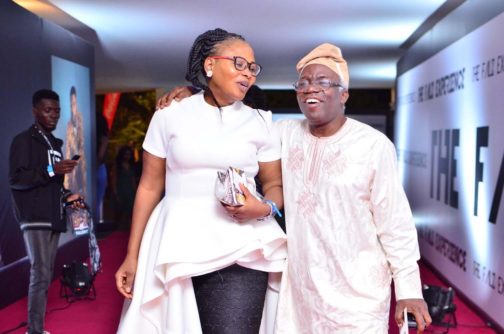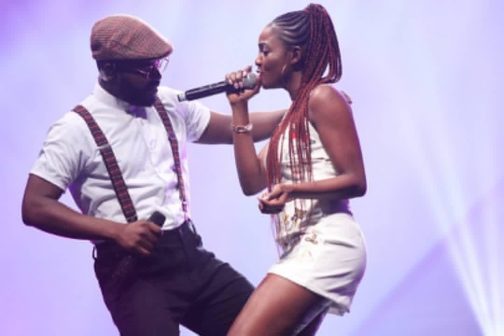 When Falz announced that he was going to headline his own show in 2017, one could have thought that perhaps he wasn't ripe for such an endeavor. However I was excited because I had very high hopes of him. Other artistes, big and small, also headlined their shows this year and I think it's awesome. For those whose shows flopped, I hope they learn from it, regroup, and do better.
Falz announced that his show was going to start at 8pm prompt and that if you do African time and arrive late, you'd meet your waterloo and you'd have to perform for yourself.
Lagos traffic wouldn't let anyone be great so I finally managed to get to the venue by 9:45.
Not long after I took my seat, the event opened with Falz descending from the roof in a manner reminiscent of a deux ex machina in a Greek play. Everybody in the hall screamed.
He landed on the floor and began to perform his hit song 'la fete'. Everything about that performance was perfect. The dance moves were energetic, he and the dancers moved in sync and the energy was so palpable that the entire auditorium was charged with it.
What's best is that he performed LIVE. None of that 'DJ give me track one' nonsense. The music was created and produced right there on stage. No lip syncing at all.
I'm not used to artistes opening their own shows so I was pleasantly surprised and I didn't know what to expect anymore. It seemed like Falz came ready, he wasn't there to play at all.
Before the audience could even recover from that, Falz performed other hits like 'Wehdone sir' and 'High Class'.
His parents were in attendance and you could literally see the pride shine through their faces as they watched their son thrill the audience.
His performance of 'Chardonnay Music' is perhaps my favourite performance of the night. Also, that song is one of my favourite joints from Falz. Soothing rap music with instruments as if it were a R and B track. It brings to mind the feeling of great ambience. It reminds me so much of Jay Z' Roc boys.
The instrumentalists came on stage and danced while blowing their trumpets in harmony. Their movements, like that of the dancers was well coordinated. Chyn and Poe who are also on the track came on stage to join Flaz.
That would be the tradition for the entire night. Falz performed throughout and was only joined on stage by artistes he has songs with and they came on to sing their parts.
Folarin Falana owned his stage, owned his event and at no point in time could anybody forget whose show it was. Save for Asa's concert where she alone perfumed throughout, I don't know anyone else who has done this.
His energy, his stage presence, the dance moves and wonderful music made the show an absolute delight.
Falz is very unique from his counterparts because his talent is tripartite; he is a rapper, an actor and a comedian. We witnessed all three sides of him yesterday.
There was music, stage drama and comedy skits. You'd be hard pressed to find anyone in the industry who is able to pull this off.
Other artistes with whom he has songs came on stage to perform those songs and every one of them brought the same energy. Phyno, Ajebutter, Simi, Wande Coal, Davido, Reekado Banks, Yemi Alade, Ycee, Reminisce, Poe and Chyn all matched his level of energy and delivered spectacular performances. Kaffy and her dance group also set the stage on fire with dance moves that I can only imagine but would probably never be able to execute.
Shortly before midnight, Falz said his thanks to everyone who performed and everyone who attended. Especially the production company, Livespot entertainment and BHM the PR/Media partners.
The after party then began with DJ Ceekay. Falz and Kaffy and her group throwing it down on stage while the audience danced too. It was an amazing night out, definitely one of the best shows I've ever attended. With #TheFalzExperience, Folarin has set the bar, raised a standard that others definitely have to match. It's high time Nigerians stopped paying money to attend shows where the artistes do not actually perform live but only sing a few lines while a DJ plays the song.
All in all, it is the prime example of what a show should be. The only snag was the video and audio. The projectors were blank for a long time and the audio went off once or twice. Otherwise, it was perfect.
I'm eagerly anticipating The Falz Experience 2