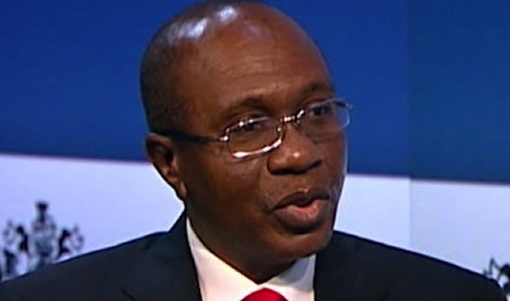 The Federal Government will provide cheap funds  of not more than five  per cent to farmers who wants to acquire agricultural equipment  and feeds.
The Central Bank Governor, Godwin Emefiele,  made this known on Thursday at the official launch of  Mitros  Ofada Rice in Abeokuta.
Emefiele said the cheap funds  would help conserve foreign exchange as "we will no longer depend on foreign exchange to import agricultural produce.''
The apex bank  governor,  who identified lack of fish feeds as a major setback for fish farmers, also said the Federal Government would offer support to them.
He commended Gov. Ibikunle Amosun of Ogun  for  the initiatives to create jobs and boost food security.
"The Central Bank will continue to support anybody who makes an attempt to grow our agricultural sector.
" This is because by doing this, we provide food and jobs for our people and in doing this, we grow our economy.
"Ogun State continues to demonstrate the urge to support the focus of the government to create jobs and grow the economy.
" A country that does not take agriculture seriously is naturally an unserious country.
"We have a lot of people who wants to go into fish farming but the major problem is fish feeds. Be rest assured that if you identify yourself, you will be counted and we'll support you," he said.
Also speaking, Kebbi State Governor, Abubakar Bagudu,  said the Federal Government  had been taking  steps to revamp the agricultural sector so as to ensure food sufficiency.
READ: Gov. to resolve controversy over polytechnic fees
Bagudu, who is the Chairman of the  Presidential Task Force on Agricultural Commodities and Production, said  all the 36 states of the federation, including the Federal Capital Territory, have the capability to grow  rice.
"With rice, I believe we can achieve what we have achieved,  even with a commodity like crude oil  because around the world, about 600 million metric tonnes of rice are  produced every year, and in Nigeria, we are still having a little less than 10 million.
" Our land size estimated by the Rice Farmers Association indicated that there are about 12 million rice farmers.
" This suggests that even if an average yield per farmer is the modest five  tonnes, that means  we should be producing 50 million tonnes, not under 10 million tonnes we are currently producing.
" Nigeria has the ability to produce rice competitively,'' he said.
Amosun,  in his speech, said that the inauguration  of  mitros rice is an investment in the mission to rebuild the state.
He said  the state had  attracted over 70 per cent of industrial investment, adding that his  administration would continue to partner with the Federal Government and private sector in boosting  food sufficiency  in the country.
The governor  added that production of  Mitros rice had  also helped in creating jobs for farmers in the  state.
"The Mitros ofada rice and other rice that we grow are planted, processed and packaged  by farmers from Ogun, " he said.
He urged  the people of  the state to partronise Mitros rice during the festive period instead of  foreign rice.
The rice comes  in 50kg, 25kg,10kg, 5 kg and 1 kg bags.