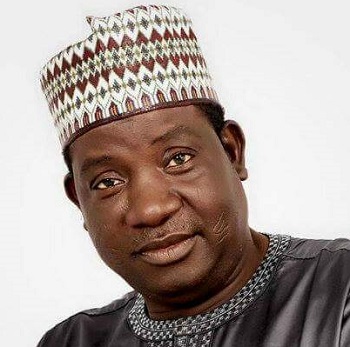 Gov. Simon Lalong of Plateau has presented the 2018 Appropriation Bill of over N145.4 billion to the state House of Assembly for approval.
The governor presented the bill tagged "Budget of Rescue and Consolidation" to the house on Thursday in Jos.
According to him, "the budget seeks to consolidate on the gains and achievements of the administration since inception of the rescue mission in 2015''.
Lalong said the budget was made up of N69.6 billion capital and N75.8 billion recurrent expenditure.
"The budget has a total size of N145. 4 billion; N75. 8 billion which represents 52.13 per cent of the budget is for recurrent expenditure while N69.6 billion, representing 48.87 per cent is for capital expenditure.
"As part of our rescue mission, we shall continue to accord priority to the welfare of civil servants through timely promotions and payment of salaries and allowances, pension and gratuities of our retirees and the release of running cost for Ministries, Departments and Agencies (MDAs).
"Mr Speaker, with your timely scrutiny and passage of this budget, the confidence to consolidate on what we have started will be further strengthened," he said,
The Speaker, Mr Peter Azi, assured that the house would expeditiously process, scrutinise and pass the appropriation bill.
Azi said that the 8th Assembly in the state had put in place stringent mechanism that would checkmate loopholes and mismanagement of budgets my MDAs.
"It is our collective resolve as members of the house in line with the administration's determination for effective service delivery to the people, to expeditiously pass this budget into law."