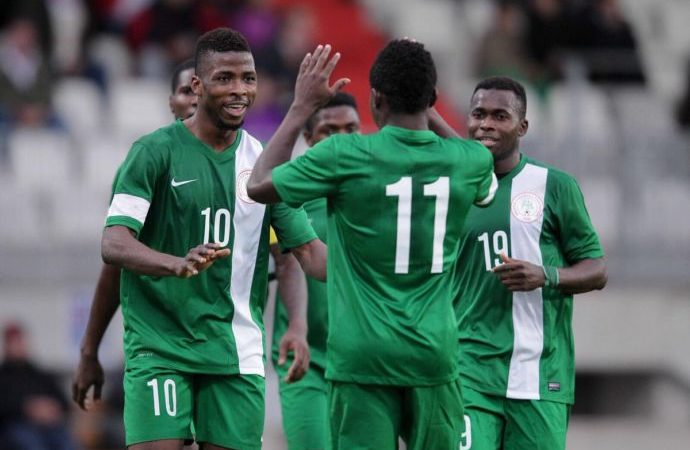 The Super Eagles can excel at the 2018 FIFA World Cup with the quality of players Nigeria has all over the world, a sports enthusiast, Stanley Osagie, has said.
Osagie, a lawmaker in the Edo House of Assembly, told the News Agency of Nigeria (NAN) on Thursday in Abuja that Nigeria has the advantage of having many overseas-based players.
"The Super Eagles can shock the whole world in Russia next year. I am not scared of their opponents at all.
"The team has all the players needed to excel, because of the kind of experience they have playing abroad,'' he said.
The APC lawmaker who represents Edo South-East said there was no need to be scared of any threat the likes of Argentina, Croatia and Iceland could pose to the Eagles.
"They are countries like us. We have what they have, and even more than what they have.
"If we play well, we will go places in Russia. I am confident about that,'' he said.
Osagie noted that quality players abound in many parts of the country, and praised Greenbox Facilities Limited for organising a novelty match to expose hidden talents.
The Abuja-based company had on Saturday organised the match for its staff, with Team A beating Team B 4-1 after coming from a goal down.
Cephas Ishaku had in the 19th minute put Team B ahead, before Daniel Gabriel drew Team A level in the 35th minute.
Moses Ogbu put Team A in the lead in the 41st minute of the 70-minute game, and he extended the lead in the 54th minute.
Daudu Zaki put the game beyond their opponents with four minutes to go.
Osagie later described the match and its organisation as encouraging, saying it was a good show of what the youths can do.
"The players' performance is exciting, and it is encouraging that we have such talents in the country.
"With their youthfulness, I believe they can go places,'' he said.
The lawmaker who took the match's ceremonial kick-off also praised the match's organisers, Greenbox Facilities, for the initiative.
"If other private organisations can come up with this kind of initiative, Nigeria will be better for it.
"Greenbox Facilities has pointed the way forward, for us to see new talents and even help out the unemployed,'' he said.