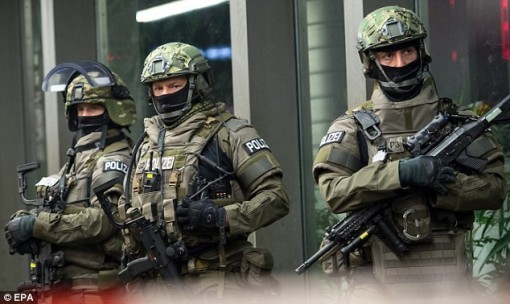 Video footage showing a 60-year-old German man hurling anti-Semitic abuse at an Israeli restaurant owner in Berlin had been shared 300,000 times on social media on Thursday.
The German Police said the perpetrator had been detained.
The girlfriend of Yorai Feinberg, the owner of Restaurant Feinberg's in Berlin's Schoeneberg district shared a video on Facebook that showed the man approaching them outside the restaurant and embarking on a six-minute anti-Semitic rant.
"Why did you stay here after 45?
"No-one will protect you. You will all land in the gas chambers,'' he says shortly before a police car is seen arriving at the scene.
Police said in a statement released on Wednesday that they had detained the man and that he had acted aggressively and verbally abused the police while being handcuffed.
The statement added that the man was now under investigation for hate speech and incitement to violence.
The debate about anti-Semitism in Germany has flared up in recent weeks as hundreds of Arabs and Palestinians took to the streets to protest U.S. President Donald Trump's recognition of Jerusalem as the capital of Israel.
Some participants in the protests were seen burning Israeli flags and shouting anti-Semitic slurs.