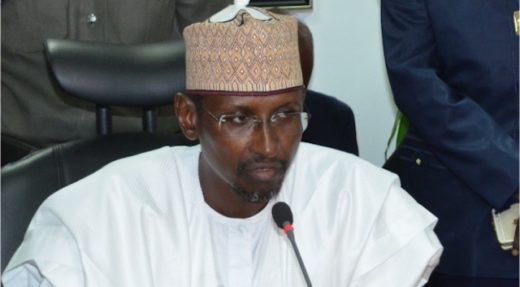 An FCT High Court on Friday ordered the FCT minister to issue a Certified Certificate of Occupancy to a housewife, Mrs Habiba Abdullahi.
Abdullahi, filed a suit filed against the FCT minister, Federal Capital Development Authority (FCDA) and Its Effiong, over a land located in Katampe district of the FCT.
Delivering judgment, Justice Peter Affen,also ordered a perpetual injunction restraining the FCT minister and the FCDA or their agents from revoking or relocating to any other person or persons right of occupancy to the said land.
Justice Affen held that the defendants refused to provide evidence showing that they are not the ones who allocated the land to the plaintiff.
" In the absence of any valid art of revocation I can not but hold that the plaintiff land title remains intact.
"There is no gain saying that the minister has the statutory right to allocate or reallocate land in FCT but there must be evidence of revocation of a land before it is reallocated.
"The law as I have always understood it, where there exist two rights of occupancy granted to different persons in respect to one land, the former is valid while the later invalid according to the Land Use Act" he held.
He held that at the course of proceedings that the first defendant through his witness told the court that the title document did not emanate from the first defendant.
Adding that the witness attested to the features of offer and acceptance letter are the same as the one from the minister but the paper textures are not.
"The first defendant witness acknowledged that the plaintiff was allocated with the said land and was issued an acknowledged land certificate of occupancy dated July 4, 2003 and also a demand for ground rent statutory right of occupancy.
"There is absolutely no bases for the court to come to a conclusion that those documents which appear genuine are true " he held.
He noted that three years after the plaintiff submitted her title document before demanding and receiving payment of ground rate and right of occupancy fee, only for the defendants to turn round and disavow the offer.
"By claiming that their was no ministerial approval and proceed to relocate the land"
He held that there was nothing placed before the court to show that the said land was validly revoked.
` It is thereby ordered that the plaintiff right of occupancy of the said land remains valid and subsist.
"The court declared that the purported right of occupancy granted to the third defendant by the first defendant remains null and void.
"An order that the first and second defendants issue the plaintiff with a certified certificate of occupancy over the said land " he ordered.