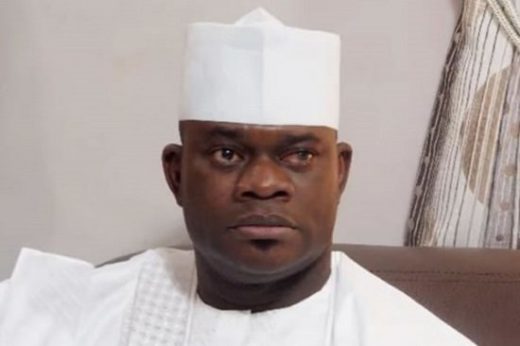 The Kogi State Government on Friday commenced the payment of workers'salary arrears from September to December by 60 per cent.
This is contained in a statement signed by the state Commissioner for Finance, Mr Idris Asiru issued to newsmen in Lokoja.
The Commissioner said that the state government regretted its inability to pay 100 per cent of the salary arrears across board for the four months.
"In line with the new direction administration's commitment to workers' welfare and the sincere promise by our amiable Governor, Alhaji Yahaya Bello to pay civil servant in the state before Christmas celebration,I wish to notify that payment has started in earnest.
"With deep remorse, we sincerely apologise for the delay and its attendant consequences. Regrettably, we are only able to pay 60 per cent salary across board.
"It is the sincere hope of government that through our aggressive drive to increase internally generated revenue, the fortunes of civil servants and all citizens will improve. Accept our responsive and esteemed regards always," Asiru said.
Gov. Bello had on Dec. 2, promised to settle all outstanding salaries of civil servants and the pension arrears of retirees before the end of 2017.
Bello made the pledge on the occasion marking 110th birthday of the Odeyani-Anebira, Alhaji Audu Otonoku and his eighth year anniversary as the Otonoku at the Lokoja Township Studies.
However, in a telephone interview with NAN, the commissioner said that the government was unable to clear all salary arrears of civil servants and pensions of retirees as promised due to unforeseen circumstances.
"The Federal Government is owing us N14 billion for projects executed and 50 per cent of the recent Paris(Club)refund has not been paid; we thought it would be paid, but the Federal Government has not paid us as at this period.
"We assumed things would work out well and that was why we made the promise, but unfortunately it did not," Asiru said.
The commissioner told NAN that the four months salaries would be paid across board by 60 per cent.
Some workers, however, told NAN that they had only received salaries for two months (September & October. ), while others said they received only one month's salary as at the time of filing this reports.