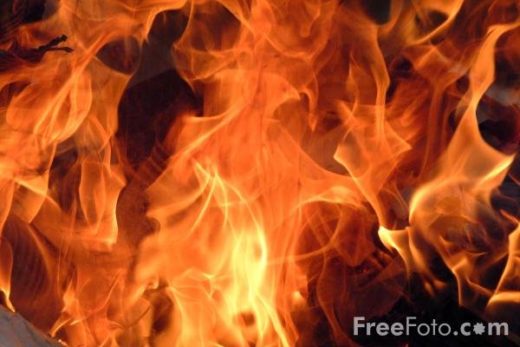 The Osun Fire Service on Tuesday said it recorded 121 fire outbreaks in the state between January and November.
Mr Adekunle Ibrahim, the Staff Officer of the Service, announced this in Osogbo while speaking on fire outbreak, prevention and control.
Ibrahim said the figure was, however, lower than the figure recorded in the same period in 2016 involving 152 cases.
He attributed the drop to the intensive, continuous campaign and sensitisation by the service and the state government Special Fire Safety Committee.
He said the service was doing its best to reduce and bring fire disasters to the barest minimum.
He attributed the fires recorded to human errors, carelessness and flammable objects (most especially electrical equipment).
He advised people to be very careful with electrical appliances and always disconnect them from power source when they were not in use.
"The only language fire understands is prevention. People should switch off electrical gadgets in rooms not occupied, remove cut-outs from main power supply, so that if there is power surge, it will not affect the building."
NAN, however, observed that the highest record of fire outbreaks was between January and March, with 78 outbreaks attributed to the period as the core dry season.
"If we have 20 fire cases before, we may have 40 cases this period because of bush burning by hunters or farmers burning bushes on their farmlands.
"Predominantly, the fire outbreaks we have during the dry season are from bush burning," he said
He, therefore, warned residents to be extra careful during the dry season as the period was prone to high fire disaster, saying fires usually rage out of control during the period.
He advised farmers setting bushes on their farmlands on fire and those hunting for animals to desist from such, to prevent fire disaster.
He advised residents, as a preventive measure, to clear bushes around their houses, to avoid fire.
He called on residents to have fire extinguishers in their homes as the first line of putting out fires when the need arose.
He warned motorists too, to be careful and avoid putting petrol in their vehicles because of the hot weather.