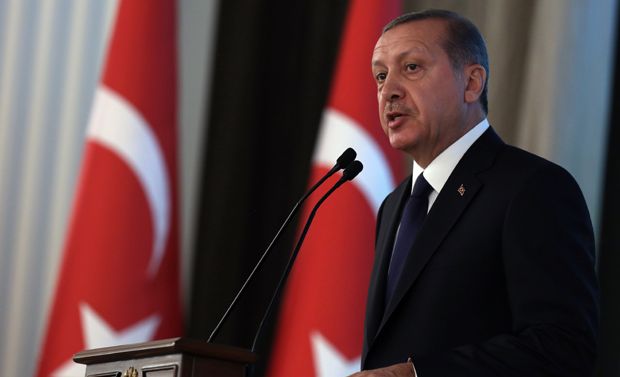 Turkish President Recep Erdogan says his country wants good relations with the European Union and its member states.
Erdogan was quoted by local media on Thursday as saying,"we have no problems with Germany, the Netherlands or Belgium".
"Of course, we desire to have good relations with the EU and EU countries," Erdogan said on board his plane back from Tunisia, daily Hurriyet and other outlets reported.
"There were problems but the latest talks were very good," he said, indicating that he would visit Germany and the Netherlands.
Erdogan's statements come amid years of tension with the EU and stalled talks over Turkey's accession to the bloc.
A number of Europeans, including journalists, are jailed in Turkey.
Erdogan was on a four-day trip to Africa where he visited Sudan, Chad and Tunisia.
He also said on Thursday that Turkey had rejected an International Criminal Court demand to arrest Sudanese President Omar al-Bashir during his visit to Istanbul earlier in the month.
"It is impossible to comprehend. We just laughed at it," Erdogan said.
The ICC has arrest warrants for al-Bashir on charges of war crimes, genocide and crimes against humanity in the Sudanese region of Darfur.