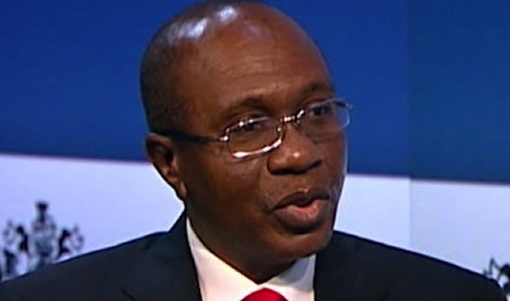 The Lagos Chamber of Commerce and Industry (LCCI) has urged the Central Bank of Nigeria (CBN) to hasten the release of the N550 billion Export Stimulation Fund to boost the performance of non-oil export sector.
Mr Muda Yusuf, Director-General of LCCI, made the appeal in the Chamber's 2017 Economic and Business Review document made available to newsmen on Friday in Lagos.
According to Yusuf, the quick release of the fund will help to improve the economic recovery of the nation's economy.
The N500 billion Export Stimulation Fund was launched by CBN in June 2016 to boost the growth of non-oil export sector as well aid diversification of the economy away from its dependence on crude oil.
The CBN also introduced a N50 billion Export Rediscounting and Refinancing Facility intervention fund through the Nigeria Export Import Bank (NEXIM).
These funds seek to provide concessionary finance to non-oil exporters, provide long-term fund at single digit interest rates to non-oil exporters and aid productivity of non-oil export sector to create more jobs.
It also aimed at boosting the contribution of non-oil export for sustainable economic development, increase foreign exchange earnings as well as broaden the scope of export financing instrument.
Yusuf said that the non-oil export sector was impacted positively by the depreciation in the naira exchange rate.
He added that this led to improved performance of the sector amid the nation's economic recession and aided its contribution to economic recovery.
"The export stimulation fund promised by the CBN is yet to be made available to exporters.
"It is believed that the release of this fund will have a major impact on the export sector," he said.
The LCCI boss also said that the testing facilities for acquiring credible quality assessment report for export products was lacking in the country.
READ: Obaseki signs 2018 budget, promises 95% completion
"The solid mineral sector is the most affected by this challenge. It is, therefore, very important that government puts in place standard quality testing laboratories for exporters and for export products in 2018," Yusuf said.
He called for urgent palliative measures to enhance movement of traffic along the Lagos ports access roads, adding that the current situation had been a nightmare for exporters.
"The delays posed significant risks to the quality of export products, especially agricultural export products''.
Yusuf called for a review of the handling charges introduced by terminal operators at Lagos ports, adding that N40,000 imposed on 20 foot container and N60, 000 on 40-foot container were termed as exorbitant by exporters.
He appealed that the prevailing infrastructure challenges and others enablers be addressed toward improving productivity, profit margins and competitiveness of exporters.