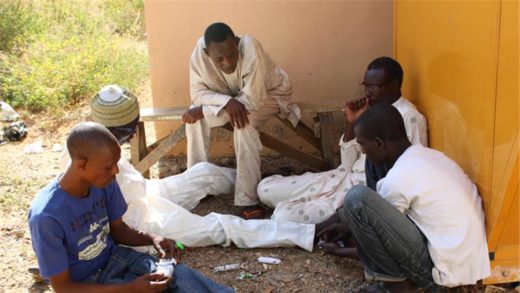 Cardinal Francis Arinze has attributed the country's underdevelopment to poverty and neglect of rural areas.
Arinze said this on Tuesday at the ground breaking ceremony of the proposed Azione Verde University, Aqua
Viva Hospital as well as a Catholic church at Amaju, Amaigbo, Nwangele Local Government Area of Imo.
He advised leaders to channel their resources for the development of rural areas to alleviate poverty in the country.
"One of the ways to address poverty in the country is for Nigerians to be willing to give assistance to their fellow Nigerians without expecting rewards.
"Those who are more privileged than others must show real patriotism and kind gesture to their fellow Nigerians.
"When this is done, the peace and unity everybody is clamouring for will naturally come," he said.
Arinze expressed optimism that the proposed university and the hospital would act as catalyst for speedy development and reduction of poverty in the state.
The Apostolic Nuncio to Togo and Benin Republic, Archbishop Brain Udaigwe, said the university would impact on the lives of the underprivileged.
"We believe its location in a village like this will give educational opportunities for people in the area.
"Also, we hope it is going to provide a wider opportunity in order to touch lives directly," he said.
READ: Rivers New Year killings 'barbaric and senseless' – Sen. Abe
Bishop of the Catholic Diocese of Orlu, Imo, Most Rev. Augustine Ukwuoma, commended the initiative of citing a university in a rural area.
He said the gesture including the proposed hospital, underscored the availability of healthcare services nearer the people, especially rural dwellers.
He said effective healthcare service would reduce maternal mortality and commended the initiator of the project, Rev. Fr. Ifeanyi Duru, for using his charitable foundation to touch many lives, especially the less privilege.
Duru had earlier said his greatest desire was to reduce poverty and help the needy through his Opera Don Boniface Azione Verde Charity Foundation.
"The organisation has the basic mission of attention to the weakest members of the human society that is sick, widows, children and vulnerable youths.
"Children are the wealth of a poor nation and hope of humanity and indeed no one can talk about stable development without education especially of the young ones," he said.
Duru added that any nation that failed to carter for its sick and indigent citizens would remain a weak nation, saying "health determines wealth".