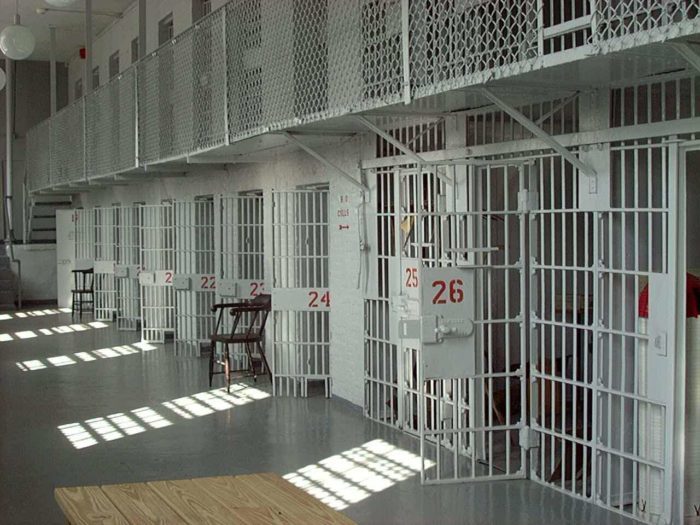 French prisoners are to get landline phones in their cells, the ministry of justice confirmed on Tuesday.
The move is aimed at combating widespread smuggling of mobile phones as well as helping prisoners to maintain links with their families.
According to newspaper Le Monde, which first reported the ministry's decision, some 33,000 mobile phones and associated equipment were confiscated in French prisons in 2016.
The ministry said that technical measures to jam mobile phone signals in prisons would still continue.
The new landline phones will be restricted to calls to numbers screened in advance by authorities for each prisoner.
Phones are expected to be made available in all cells except for those in punishment wings, where prisoners, who have committed disciplinary offences are held.
French prisons suffer from severe overcrowding, which according to Le Monde meant many prisoners have been unable to use the phone cabins that are currently in place in corridors.
In December, ministry of justice figures showed that there were more than 69,000 prisoners and detainees behind bars in a prison system that only had just over 59,000 places.