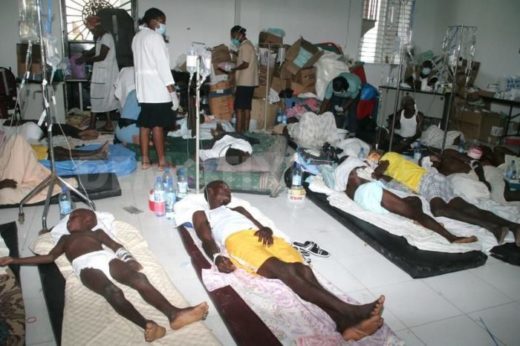 Authorities in Zambia will by Monday commence an oral cholera vaccination exercise as part of efforts to tackle the waterborne disease which has broken out especially in Lusaka, the country's capital.
Minister of Health Chitalu Chilufya said on Thursday that the ministry was working closely with the UN and families in the country for the exercise in which 4 million people have been targeted.
He said the exercise would first start in areas where there was a cholera outbreak before spreading to other parts, with the first part of the exercise expected to run from Jan. 8 to 13.
The second part was expected to be conducted two weeks after the end of the first exercise, he added.
It will target people aged one year and above.
UN Resident Coordinator Janet Rogan said during the same briefing that the UN systems had made a response to help the country tackle the cholera outbreak.
Rogan said that the UN had brought in 2 million dosages of cholera vaccines for the vaccination exercise as well as 1,600 cases of drugs to treat cholera patients.
"About 1.3 million dollars had been mobilised to support the vaccination campaign while 5,000 kilograms of granules chlorine and 42,000 doses liquid chlorine have been provided to help improve the safety of domestic water supply.''