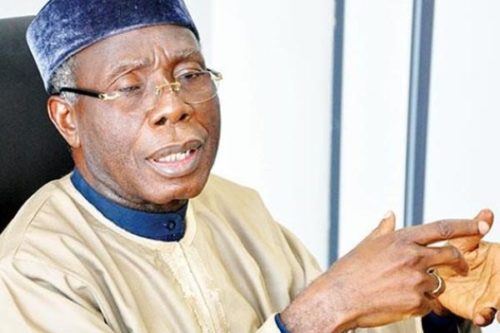 Chief Audu Ogbeh, the Minister of Agriculture and Rural Development, has expressed sadness over the increasing spate of killings due to farmers-herdsmen clashes in some states of the country.
Ogbeh condoled with the deceased families across the country in a statement issued by Mrs Oluwakemi Ogunmakinwa, on behalf of the Director of Information in the ministry, on Thursday in Abuja.
The minister described the killings as "extremely disturbing''.
According to him, we entered the New Year with hope, prayers but it has turned out now that across the country from Kaduna, Rivers, Benue, and Kwara states is nothing but a harvest of deaths.
"We believe that some of the killings have to do with clashes between herdsmen and farmers.
"This is just to express sadness at the continued spate of killings across the country.
"The killings are extremely disturbing and we do not know how a country can hope to enjoy happiness and fruits of God's blessings when people engage so violently in hurting each other.
"I express condolences to those who have lost their beloved ones.''
The minister expressed optimism that current efforts by the government to grow the economy of the country, would help to reduce the clashes.
"We do hope, however, that as the economy grows and people get busier, this degree of desperation, anger and venom will definitely decline.
"We are sad and we do pray that every Nigerian will continue to pray to God to bring us freedom and relief from this situation.''
Gunmen suspected to be herdsmen invaded Guma and Logo Local Government Areas of Benue on Jan.1, and attacked members of the communities.
Gov. Samuel Ortom had on Jan. 2, told newsmen that no fewer than 20 persons were killed in the mayhem.
There have also been killings recorded in Kaduna, Kwara and Rivers states since the beginning of the New Year.
Load more