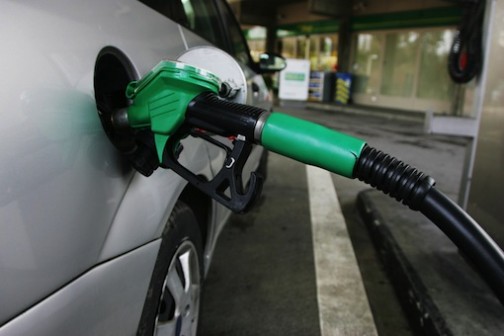 The Minister of State for Petroleum Resources, Dr Ibe Kachikwu, on Friday in Abuja said petrol price remains N145 per litre, pleading that the issue should not be politicised.
Kachikwu, who said this at a news conference, said President Muhammadu Buhari's stand on the issue was clear, hence, the ministry was working hard to resolve future occurrence of fuel shortages.
According to him, the essence of the ongoing meetings with stakeholders, which began few days ago, is to find mechanisms to ensure that fuel queues do not come back.
"There are social media commentaries implying that when we met with the committee set up by the Senate President to review the causative factors of the fuel scarcity and find solutions, there was a statement credited to me that the price might be increased to N180.
"No such statement was made; no such plan is intended. I needed to clarify this because sometimes some of these rumour mongering add to the difficulties NNPC had in terms of being able to control price speculation.
"The president mandate on this issue is very specific: we are not increasing price from N145,'' Kachikwu said.
He said issues being looked at include a "wetting'' of all stations so that product is available at every time for Nigerians and how to deal with the problem of private marketers that pulled out from participation.
"This is so that they can participate effectively in the supply of petroleum products in the country, all within the parameters of N145 per litre pump price.
"I thought we should make this very clear. This is not a matter for speculation; anybody who does speculation on it is not being helpful to Nigerians.
"They have already gone through a very difficult Christmas period. We are working night and day to try and find solutions. It is not a political issue; people should step out of that goal post.
"We want to provide succour to Nigerians, we want to provide product at N145, that is the presidential mandate; that is the Federal Executive Council mandate; nobody is having a deliberation on that.
"We are actually looking at steps for those who have breached these processes, what we can do to penalise them and also set very stiff penalties for those who go to sell above N145.
"Going forward, after the recommendations, there will be very massive enforcement; very firm position on this issue; very firm tracking of product in this country.
"Nobody deserves this sort of up and down in terms of product supply in this country.
"I want to make that very clear, there is no discussed intended price increase issue; price is N145 per litre at the pump price; it remains that; nothing has changed; there is no mandate to increase that,'' he stressed.
Responding to another insinuation that marketers were free to fix petrol prices, he said there was no authorisation to modulate outside the N135 – N145 bracket.
`This is not a multiple price-fixing environment where people can work outside the umbrella of what has been fixed. What we have approved was a modulation between N135 and N145 per litre.
"I am aware that some stations, even as of this morning, sold at N143. The majority sold at N145. Some recalcitrant individuals sold above that and that is why the law needs to go after them.
"Nobody is free to set price above that,'' he said.
On the Petroleum Products Pricing Regulatory Agency (PPPRA) template that helps monitor importation into the country, Kachikwu said "the template has always been an issue.
"This is because as prices change in the international market, some of this template become questionable.
"As part of this committee's work, we are also reviewing that template to see whether there are things we need to do to help us ensure that we can accommodate sales at the N145 per litre window.
"That is also going to be looked at. PPPRA is working on that and it is heading a special committee on it''.

Load more