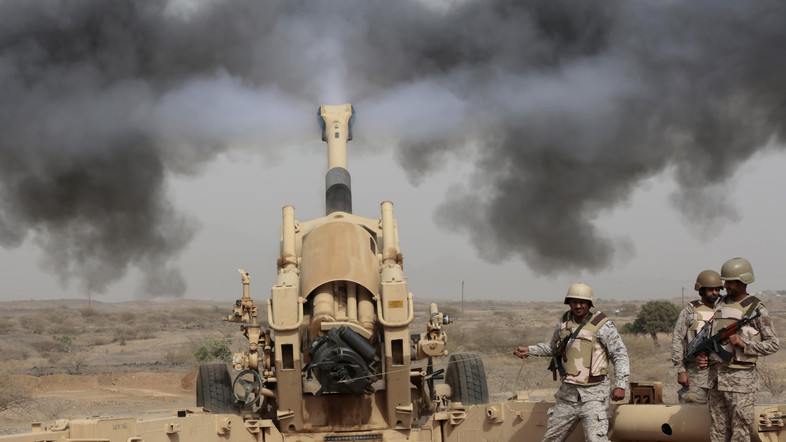 Saudi Arabia's air force intercepted on Friday a ballistic missile fired by Yemen's Iran-allied rebels towards the southern region of Najran, Saudi-owned broadcaster Al Arabiya reported.
The pro-government broadcaster reported no casualties or damage by the missile.
Najran, on the border with Yemen, has previously seen several attacks by the Yemeni Houthi rebels, who are the target of a Saudi-led air campaign.
The Houthi-affiliated al-Masirah television reported that Friday's missile had targeted a Saudi army camp in Najran.
The missile was the fourth to be fired by Yemeni rebels into Saudi Arabia in three months.
In December, Saudi Arabia said it had intercepted a ballistic missile fired by the Houthis towards the royal palace in the capital Riyadh.
In November, two ballistic missiles fired from Yemen were intercepted.
The first landed near King Khalid International Airport in Riyadh while the other targeted the south-western Saudi province of Assir.
Yemen, one of the Arab world's poorest countries, has been embroiled in a devastating power struggle between the Saudi-backed government and the Houthis since late 2014.
The conflict has intensified since March 2015, when the Houthis advanced on the government's temporary capital of Aden, prompting Saudi Arabia and Sunni allies to start an air campaign against the Shiite group.
Saudi Arabia fears that the rebels will give its regional rival, Shiite Iran, a strategic foothold on the Arabian Peninsula.