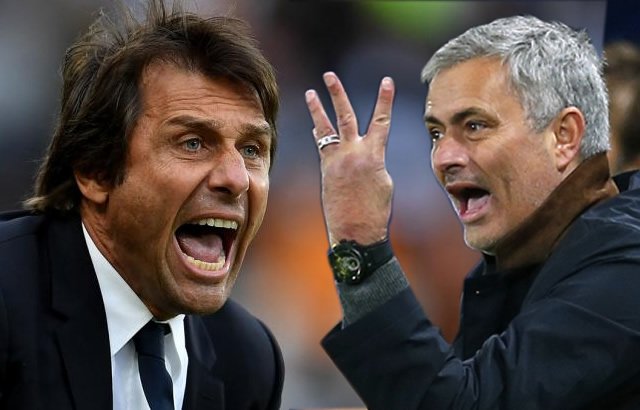 Chelsea manager Antonio Conte has called Manchester United boss Jose Mourinho "a little man" as the pair continued to trade insults.
On Friday, Mourinho said he would "never be suspended for match-fixing",appearing to talk about Conte.
The Italian received a four-month suspension while at Juventus in 2012-13 for failing to report match-fixing at his previous club Siena.
In 2016, Conte was cleared by a court of any wrongdoing in the matter.
"I think when there are these types of comments, comments where you try to offend the person and don't know the truth, then you are a little man," Conte told BBC Sport on Saturday after his side's 0-0 draw at Norwich City in the FA Cup third round.