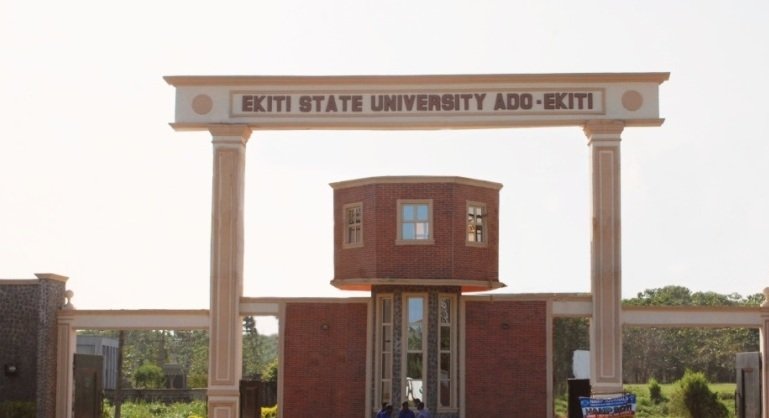 The Ekiti State University (EKSU), Ado Ekiti, on Sunday directed students involved in cultism and secret society groups to relinquish their membership.
The authorities also threatened to expose members of such groups while skills acquisition courses had been designed to train the students for self-employment after graduation.
The Vice-Chancellor of the institution, Prof. Samuel Iye-Bandele, who addressed a news conference in Ado Ekiti on Sunday, said students engaged in nefarious activities should either repent or quit the institution.
He said the university was fed up with the terror usually unleashed on law-abiding students, especially attacks launched on the university community towards the end of last year.
He used the occasion to condemn the murder of two students in 2017.
According to him, the management has launched a manhunt for the perpetrators and their external collaborators, stressing that suspects who failed to repent would be dismissed from the institution.
He announced that future admission of students would be strict as screening would go beyond perusal of paper qualifications.
"Our determination is to leave this university better than we met it by turning out students who will be worthy in learning and character and anyone or group of miscreants trying to constitute clogs on the wheel of our plans will not be spared.
"If parents could toil day and night to ensure their children or wards excelled in their studies and become responsible citizens in future, I wonder why such children should get to school and choose to look the other side.
"It is not our intention to punish those who reconsider their ways and voluntarily renounce membership of such groups because the Bible says God does not want the death of a sinner but for him to repent and change his old ways," he said.
The vice chancellor expressed gratitude to Gov. Ayo Fayose for assenting to a law that prescribed life sentence and a death penalty for cultists in the state, especially in institutions.
On issues that would improve academic and administrative standards, Bandele described business and research innovations in institutions as potent weapons to boost the ranking of the Nigerian universities with their counterparts in advanced countries.
He disclosed that his administration had embarked on aggressive revenue generations through the establishment of business ventures.
He lamented the high monthly N500 million wage bill of EKSU while the state government released N270 million as subvention.
"It behoved on the institution to look inwards to meet the demands of the university for proper functioning since government alone cannot shoulder every responsibility."
He also praised Gov Fayose for according the institution high premium and appealed for more support in the overall interest of the university.
"The global economic recession makes it expedient for university managers to think outside the box.
"Our university is making progress in rice, water and block production.
"We are now making profits in Ekiti markets while a bakery industry would be established.
"EKSU Fish, cow and poultry are also doing well while the moribund university press has been resuscitated to generate funds for the university.
"We know it will be difficult to increase the tuition fee but if we fail to take all these actions, the university could not have been stable in terms of academic calendar due to incessant strikes.
"I want to thank members of ASUU, NASU and SSANU for their understanding.
"When I came on board, I addressed the issues of outstanding promotions and allowances.
"We will try and ensure that no staff or student of this university suffers unduly for lack of fund," he said.
He disclosed that the National Universities Commission (NUC) had approved the university to run lucrative courses like Insurance, Educational Technology, marketing, library studies and industrial relations among others.
"Before we came on board, EKSU was no longer attractive to students because we only offered traditional courses.
But with these new courses, our admission strength has gone up."
Bandele added that he was planning to introduce a Faculty of Environmental Science, to prepare grounds for professional courses like Architecture, Building Engineering and Estate Management by the university.