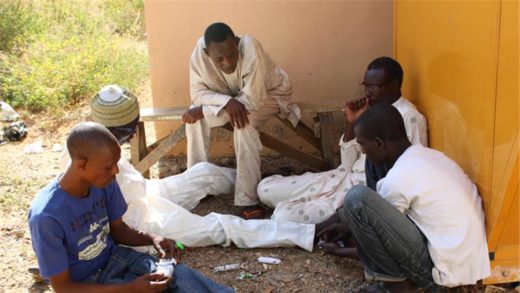 Sen. Ali Wakili, Chairman Senate Committee on Poverty Alleviation and Social Welfare said on Sunday that the Federal Government was trying its best to reduce poverty level in the country.
Wakili, (Bauchi South Senatorial District) made the assertion while presenting cash donation of N10,000 each to 351 persons in Bauchi Local Government Area.
He emphasized that the Federal Government had initiated various empowerment programmes aimed at reducing the poverty level in the country to a barest minimum.
Wakili disclosed that he had executed more than 14 constituency projects in his constituency in the last two years to complement the Federal Government's efforts to reduce poverty in the society.
He said the projects executed in his constituency included the water, agriculture, poverty alleviation, education, health and ICT sectors.
READ: Surulere LG Boss Builds New Customary Court
According to him, his two wives had also distributed N10,000 to some beneficiaries in Alkaleri, Kirfi, Dass, Torro, Tafawa Balewa and Bogoro, Local Government Areas under his constituency project.
Wakili said that the beneficiaries in Bauchi were small scale business men and women and petty businesses such as tailors; cake bakers; cap markers and sellers; hair dressers and others to enable them improve on their enterprises.
He said that women were given preferential treatment considering their vulnerabilities.
The senator called on Nigerians to be patient and support the Federal Government in its change agenda.
Some of the beneficiaries, Malam Musa and Salamatu Sule thanked the senator for the gesture and assured that the funds would be used for the purpose it was given.