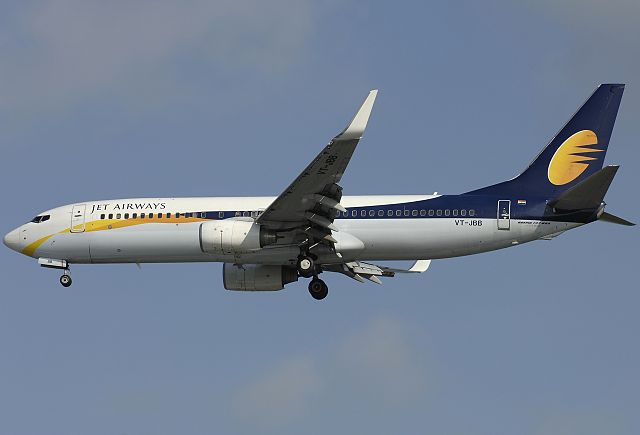 By Daniels Ekugo
Fourteen years after the liquidation of the former national carrier, Nigeria Airways, a company from the country has successfully carried out a C-check on a wide body aircraft.
The feat was achieved recently when Aero Contractors Airlines in its recently approved Maintenance, Repair and Overhaul (MRO) facility at the Murtala Mohammed Airport (MMA), Lagos successfully carried out maintenance check on one of the aircraft in its fleet, Boeing 737 classics with the registration number 5N-BLG.
Since the liquidation of the national carrier in 2004 by the Federal Government, Nigeria airlines have been carrying out major checks on their aircraft outside the country.
It costs the airlines at least $1 million (about N365m) to carry out a comprehensive check on their aircraft.
But, with the successful verification of C-check on a Boeing 737 classics by the airline, such checks would now be carried out in the country while capital flight would also reduce.
A source close to the airline told our correspondent that the engineers commenced work on the aircraft less than a month ago and successfully carried out the check on the aircraft.
Immediately after the comprehensive check on the aircraft, the airline's pilot and a co-pilot flew the aircraft for verification, which was successful.
Capt. Ado Sanusi, the Managing Director of Aero Contractors, confirmed the development in a telephone interview with our correspondent.
Sanusi said that its engineers worked on the aircraft and while it's pilots successfully carried out verification flight on the airplane.
He explained that the entire management was satisfied with the outcome of the check, stressing that the result of the check was more satisfactory than the checks carried out on their airplanes outside the country.
He said the successful verification of the aircraft was a major milestone not just for the airline, but for the entire aviation industry in Nigeria.
He explained that with such achievement, the era of flying out aircraft for maintenance by Nigerian airlines was over, stressing that the country would benefit a lot from the outcome.
He recalled that the Nigerian Civil Aviation Authority (NCAA) had in the last quarter of 2017 approved it's hangar to carry our C-check on Boeing 737 aircraft, which are mostly used for commercial flight operations by most of the country's carrier.
As at the last count, no fewer than 24 Boeing 737 aircraft are owned by Nigerian airline operators.
He said: "It's true that we successfully carried out C-check on one of our aircraft today. After the check, we put the aircraft for verification flight and everyone was very happy about the result.
"This is the first time this would be happening in the country. Also, I want to tell you that we are more satisfied with the result than what we get outside the country when we take out our airplanes for checks. Our engineers are happy and we are equally satisfied.
"This feat is not just for Aero Contractor, but for the entire industry. We are happy to announce this to the world. "