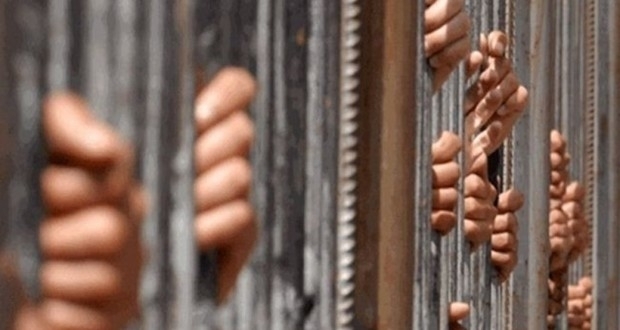 Paul Iyoghojie
A trader at Idumota, Lagos Island, Lagos, Adebiosu Remi, 41, has been arraigned before a Lagos Magistrate Court for allegedly fighting his wife, Bukola Kehinde, 37 and in the process bite off her nose with blood gushing out for allegedly refusing to stop government work and wearing skimpy dress to work.
A police source said that the timely intervention of neighbours who rushed to pick the cut off nose and rushed the victim to the nearest hospital where doctors allegedly stitched the nose back saved the victim from losing her nose.
The incident, according to the Police occurred on 3 January, 2018 at 21 Edumare Street, Lagos Island,Lagos where the couple resides.
The accused was arrested by the police at Adeniji Adele Division, Lagos Island following a complaint by his wife and charged before a Tinubu Magistrate Court on a three-count charge of felony to wit, biting the complainant which caused her grievous bodily harm and threatening to kill her and pour acid on her body.
Police Counsel, Nurudeen Thomas informed the court in charge No A/03/2018 that the accused committed the offence at their residence at Edumare Street, Lagos Island.
Thomas told the court that the complainant reported to the Police that trouble started between her and the accused shortly after she secured a job with a government ministry in Lagos.
Thomas said that the complainant stated that her husband later started complaining that he was not comfortable with the kind of tight dress she puts on to work and told her to stop the ministry work and join him in his trading.
He stated that the complainant said that her husband fought her and bite off her nose to disfigure her and stop her from continuing the ministry work when she refused to succumb to his demand, adding that her husband also promised to pour acid on her to kill her.
Thomas said that the offences the accused committed were punishable under sections 247(1), 246(a) and 232 of the criminal Laws of Lagos State,2015.
The accused pleaded guilty to count one and two of the charges and pleaded not guilty to count 3 which accused him of threatening the life of his wife.
Chief Magistrate K.B Ayeye adjourned the case till 12 February, 2018 for trial and ordered that the defendant be kept at Ikoyi Prison till the adjourned date.