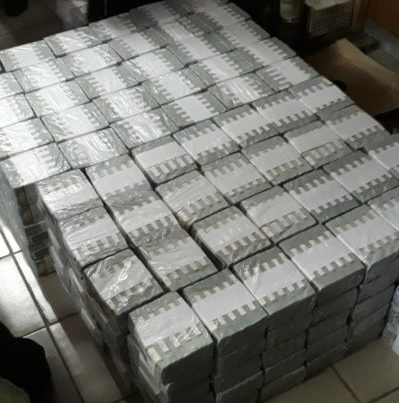 A Federal High Court in Lagos on Wednesday reserved judgment in suit seeking final forfeiture of a residence located at 7b Osborne road, Ikoyi, Lagos, until Jan. 19.
The residence was where both local and foreign currencies were uncovered by Economic and Financial Crimes Commission (EFCC) in 2017.
It was said to be the property of Ayo Oke Folashade, wife of suspended Director General of the National Intelligence Agency.
The anti-graft agency uncovered 444,000 dollars, 28,000 Euros and N23 billion in the said property.
The court had consequently in June 2017, ordered permanent forfeiture of the funds from the said property.
READ: 2019 elections: Former PDP secretary commends INEC's prompt release of timetable
However, on Wednesday, Justice Saliu Saidu, reserved judgment on final forfeiture of the residence after counsel to EFCC, Rotimi Oyedepo, moved a motion seeking final forfeiture of same.
The EFCC submitted that Folashade Oke acquired the property in dubious and controversial circumstances, adding that same be permanently forfeited to Federal Government.
He moved in terms of his application and urged the court to grant the prayers sought.
Justice Saidu then reserved judgment in the suit until Jan. 19.
It would be recalled that Justice Muslim Hassan, a brother judge of same court, had in June 2017, ordered permanent forfeiture of the funds uncovered in the residence, as no interested party came forward to lay claims.
The court held that such sums of money ought to have gone through financial institution, rather than being kept in a house.