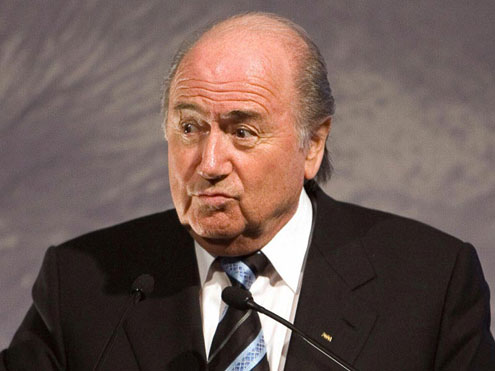 Former FIFA President Joseph Blatter has spoken out against using video evidence at Russia 2018 World Cup as teething problems continue to trail trials in countries such as Germany.
"You cannot use the World Cup as a guinea pig for such a serious intervention in the game,'' Blatter said in an interview with Wednesday's Sport Bild magazine.
Blatter, 81, was banned from football for eight years in 2015 by the FIFA ethics committee over a "disloyal payment" of 2 million Swiss francs (2.07 million dollars).
The payment was made to former European football chief Michel Platini.
The FIFA appeals committee later reduced the suspension to six years, while Platini is serving a four-year ban.
Blatter's administration was sceptical of technological innovations during his 17 years as president of the world governing body.
But he finally advocated goalline technology for the 2014 World Cup in Brazil after refereeing errors four years earlier in South Africa.
"It would be wrong to use video evidence in Russia, it is too immature and many countries still use it differently,'' Blatter said.