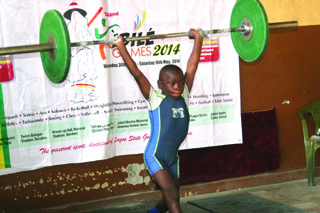 Adegboyega Adenuga, a coach with the Lagos State Athletics Association (LSAA), on Thursday, decried alleged neglect of the state's annual sports festival tagged "IBILE Game''.
Adenuga in Lagos that the festival, held last in 2015, had slowed the pace of grassroots sports development in Lagos State.
IBILE is an acronym for Ikeja, Badagry, Ikorodu, Lagos and Epe.
The sports fiesta was introduced in 2011 by the administration of Gov. Babatunde Fashola to promote sports development.
"It is not good that a competition of that magnitude has been ignored; it is telling on athletes whom I happen to be one of their coaches.
"IBILE really helped most of our young athletes to find their feet on their careers; it is important to sustain the tempo.
"This is another year, our state government should consider bringing back IBILE," he said.
The coach, who is also a board member of the Track and Field Coaches Association of Nigeria (TAFCAN), told NAN that returning IBILE Games would also spur coaches to do more on their beats.
"We are not happy that our main annual festival is no longer here; we need encouragement.
"The Lagos State governor is doing a good job and still has a whole lot on the pipeline, but I pray he considers this IBILE,'' he said.
He, however, noted that organising the game was a big project which required the support of corporate organisations and well-meaning individuals.
Adenuga called on individuals, groups and private and public organisations to identify with the festival to facilitate sports development.
"It requires a collective effort,'' he said.
He described Lagos State as a pacesetter in sports development and urged it to adopt proactive measures to sustain the standards.