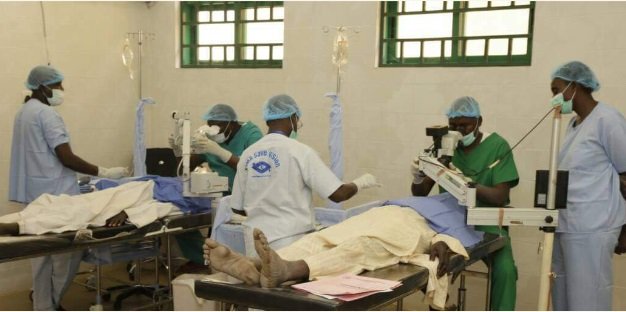 No fewer than 110 visually impaired people in Dutse Local Government Area of Jigawa would benefit from free eye surgery to be sponsored by the council.
Alhaji Ibrahim Yakubu, the Chairman of the council, made this known to newsmen on Thursday in Dutse.
According to Yakubu, the selected beneficiaries will be taken to General Hospital, Dutse, for their treatment.
Yakubu said that 10 beneficiaries would be selected for the exercise from each of the 11 wards of the council.
"We will select 10 people with eye problems from each of the 11 wards of the council and sponsor them to undergo surgery.
"And we will be just and fair in the selection. I mean only those who deserved it will be selected, irrespective of his/her political affiliation or background," Yakubu assured.
"This is not the first time, as some few months ago, 62 visually impaired persons underwent similar survey under our sponsorship," the chairman added.
According to him, the gesture is to assist the victims to regain their lost sight.

Load more