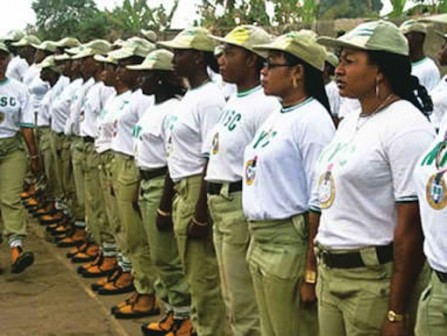 Jethro Ibileke/Benin
A Libyan deportee, Destiny Kelly, has been arrested and detained by the Edo State Police Command for allegedly abducting and robbing a female corps member, Joseph Jennifer.
Kelly, 30, was arrested with two of his accomplices, Christopher Agbonugo, 23 and Endurance Aburimeh, 29.
Kelly who said he was deported from Libya in late February, 2017, said he organised the abduction and robbery on December 2, 2017.
One of the suspects, Christopher, was said to have posed as a cab operator, while the Libyan deportee and his partner in crime posed as passengers.
Another suspect, Aburimeh, said they picked their victim at Ramat Park, Ikpoba Hill and headed towards the Ring Road.
Along Ikpoba Slope, they descended on the hapless victim, beat her and demanded for and collected her cell phones, N4,000 cash and her ATM card.
Addressing journalists on her ordeal in the hands of her abductors, Jennifer said they forced her head down to her lap, beat her mercilessly and collected her phone, N4,000 and ATM card.
"One of them went to the bank to collect money from my bank account, but he could not collect money. They became angry and beat and tortured me in the car.
"I could not withdraw money from the account also because the Federal Government just paid money into the account and has not opened it for my use. They returned to me, beat and tortured me," Jennifer narrated.
She later reported the incident to the police for investigation.
Luck, however, ran against the hoodlums when the police tracked the victim's ​phone to Christopher who was using the phone. He was immediately arrested.

Load more