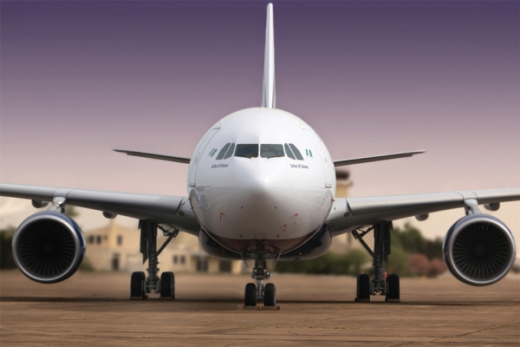 The Permanent Secretary, Federal Ministry of Transportation, Alhaji Sabiu Zakari, has urged members of the Aviation Statistical Committee to ensure accurate and reliable aviation data to support the nation's economic growth.
Mr James Odaudu, Deputy Director, Press the nd Public Affairs, disclosed this in a statement on Thursday in Abuja.
Zakari was quoted as saying that the Federal Government had mandated the ministry to produce and provide the country's aviation statistics, as well as managing statistical system that encompassed the six major aviation agencies.
He disclosed that the ministry had earned the trust and recognition from the government, public agencies and private organisations in providing credible statistical data that were utilised in policy formulation and development of plans.
This, according to him, informed the need to lay a more appropriate statistical foundation to support the emerging needs of policy making and to meet the global acceptable standard.
Zakari noted that the government was aware of the importance of having a sustained and cohesive statistical structure to ensure the continuity and growth of the sector.
He reminded the committee that without access to adequate information, reliable statistical data and trained personnel, the result-based structure might fall short of achieving its intended objectives.
The permanent secretary, however, encouraged the members of the committee to develop strategies to enhance the effectiveness and efficiency of Aviation Statistical Data production.
"To optimise the performance of statistical department of the ministry, we have recently approved that customised training for Planning, Research and Statistics Department, all Statistics Practitioners in the Ministry and its Agencies.
"The training will be conducted by Nigerian College of Aviation Technology (NCAT), commencing from Jan. 15,'' he said.
Earlier, Mr Wakil Adamu, Chairman of the Committee and Director, Planning, Research and Statistics, reiterated the importance of statistics for decision making and development.
Adamu also emphasised the growing need for high quality and timely delivered statistical data.
He pledged the committee's unflinching dedication to come out with a reasonable and acceptable key aviation statistical indicators and flexibility in adapting to new methodology of data production.
According to him, policy making requires statistical information that is contextualised, well-structured and concise.
"It is essential that statistical indicators are based on reliable sources that employ appropriate methodologies, both the technical and statistical competence to collect, process and produce accurate data.
"The committee should explore all the possibilities to quickly adjust the mechanism of statistical production to support the emerging development in the industry,'' he said.