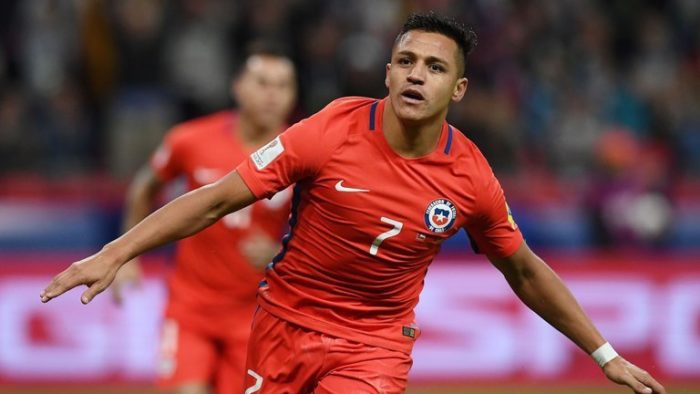 Manchester City are prepared to risk missing out on Alexis Sanchez – possibly to Manchester United – rather than pay Arsenal's £35m asking price.
It is also understood Sanchez's agent wants £5m for his part in the deal, taking the overall tally to £40m – double what City are willing to pay.
Sanchez, 29, will leave the Gunners in January if a suitable offer arrives and a replacement is secured.
BBC reports that Mourinho, who was speaking in his news conference before his side's game against Stoke City, added: "Sanchez is an Arsenal player. I don't know but probably this weekend he is going to defend Arsenal colours, so I don't think it's correct to say things about Alexis Sanchez.
"At the general level, what I can say is myself and the Manchester United board and owners, we don't believe a lot in the January market.
"We don't believe in signing a player just to sign a player. What we believe is there are some players in the football world, if you have the chance to sign them in January, March or July, you have to try. And that's it."
French side Paris St-Germain have also been linked with the Chile forward but Sanchez's preference is to join Manchester City.
However, given Gabriel Jesus' knee injury is now not as bad as initially feared, the club do not view such a huge outlay on a player who would be available for nothing in the summer, as being worthwhile.
It had initially been thought Jesus would be out for two months with a knee injury he sustained against Crystal Palace on New Year's Eve, with rumours surfacing the Brazil forward might be out for much longer.
However, at his news conference on Friday, Guardiola said that, after tests in Barcelona on Thursday, it was possible Jesus could be back in action "in two or three weeks".
Manager Pep Guardiola is aware of Sanchez's desire to join them, but City also feel the player is determined to leave Arsenal come what may this month, so their stance could lead to him joining a rival club.
Guardiola would not be drawn on his interest in Sanchez at his news conference on Friday.
He said: "I don't answer. I understand the question, you do your job, you know my answer. I'm focused on Liverpool."
Manchester United spoke to Arsenal in September and Red Devils boss Jose Mourinho is a confirmed admirer, so the Old Trafford club could prove to be an attractive alternative should the impasse not be broken.
It is understood the Gunners hierarchy have accepted that Sanchez is likely to depart after three and a half years at Emirates Stadium.
However, Arsenal are reluctant to sell without replacing Sanchez and their first choice is Bordeaux's 20-year-old Brazilian forward Malcom.
"Normally he would stay until the end of the season – but we'll see," said Gunners boss Arsene Wenger.
Speaking at a news conference on Friday, the Frenchman added: "Nothing is really concrete at the moment and nothing is decided one way or another. Of course I want a quick resolution."
If a deal cannot be agreed with any club, Sanchez will be able to leave when his contract expires in the summer – a situation Arsenal are keen to avoid as they would receive nothing.
Sanchez almost joined City for about £60m on the final day of the summer transfer window, only for the transfer to collapse when Arsenal failed to sign Monaco and France midfielder Thomas Lemar.