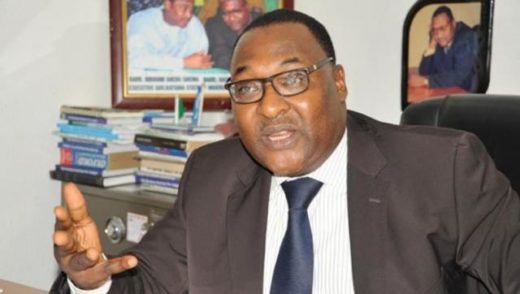 The President, Shippers Association in Lagos State (SALS), Mr Jonathan Nicol, has urged the Federal Government to suspend the import policy on "palletisation'' to make Nigerian ports more attractive.
Nicol made the plea in an interview with newsmen in Lagos on Friday.
Pallets are plane, flat structures utilised in cargo container ships for supporting goods.
According to him, there are some other import policies that should be reviewed, especially the import policy on palletisation.
"Government should suspend the policy because it is too herculean to shippers (importers and exporters).''
Federal Government had directed all containerised cargo coming into Nigeria to be on pallets by Jan. 1.
The Minister of Finance, Mrs Kemi Adeosun said the new measure would aid manual examination of consignment, "while the country awaits the acquisition and installation of functional scanners at the seaports and land borders''.
"If government continues with the palletisation policy, shippers will suffer and the cost of doing business in Nigerian ports will be high.''
He, however, said that the association expressed its concern so that government would not lose more cargo.
According to him, some shippers have already left Nigeria as a result of unfavourable import policies.
"We expect government to restructure the entire maritime administration because shippers are facing a lot of challenges at the ports.
"The Nigeria Customs Service generated N1.03 trillion in 2017, which showed that most operators at the ports did what was right,'' the shipper said.
According to him, there has not been an enabling environment in the port system.
He said that before now, shippers spent N50, 000 on a truck trip from Apapa to Ikeja, saying that they now spent N350, 000 as a result of bad port access roads.
The shipper commended the Federal Government for taking urgent steps toward rehabilitation of Apapa ports road.
READ: INEC urged to reduce number of political parties
He pleaded that government should extend the road rehabilitation to Tin Can Island port.
"If government continues with the palletisation policy, shippers will suffer and the cost of doing business in Nigerian ports will be high.''
The Manufacturers Association of Nigeria (MAN) also expressed discontent with the newly-introduced cargo palletisation policy.
The Director, Corporate Affairs, MAN, Mr Ambrose Oruche, expressed this disapproval during the "Revised Export and Import Guidelines Sensitisation Workshop'' held in Lagos in November 2017.
Oruche said that palletised cargo would only increase the cost of doing business in the country.
"If wooden pallets are used, treatment costs will be incurred meanwhile, steel and plastic pallets are expensive. Who then bears the cost of the pallets from the exporting country?
"If the cost is imposed on the manufacturers who imports the raw materials, they will eventually transfer the costs to the consumers,'' he said.