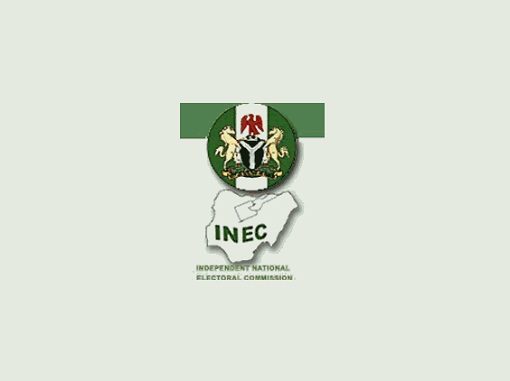 A lawmaker in Lagos, Mr Victor Akande, on Friday, urged the Independent National Electoral Commission (INEC), to reduce the number of political parties in Nigeria in order to make the electoral process less cumbersome.
Akande, representing Ojo Constituency I at the Lagos State House of Assembly, gave this suggestion in an interview with the News Agency of Nigeria (NAN) in Lagos.
INEC had on Dec. 14, 2017 approved the registration of additional political parties.
The commission on Jan. 10, also presented certificates of operation to 21 newly registered parties.
It also complied with a judgment of the Federal High Court by registering the Socialist Party of Nigeria (SPN), making it 22 the officially registered political parties.
The INEC chairman, Mahmood Yakubu, said at the presentation that: "we have already issued the certificate of registration to the SPN.
"The number of new political parties has risen to 22 in addition to the existing 46 political parties. This means that the total number of political parties in Nigeria today stands at 68".
Akande argued that the ongoing amendment to the 1999 Constitution should address the multiplicity of parties because it could engender confusion and increase the cost of conducting elections.
The lawmaker noted that such multiplication would also increase the number of invalid votes during elections, even as he cautioned against violence and money politics.
The lawmaker admonished the Independent National Electoral Commission (INEC) to focus on the shortcomings of card readers and training of officers as it prepared for the 2019 elections.
His admonition followed the release of the 2019 election schedules and timetable by the commission.
According to the timetable, the presidential and national assembly elections will hold on Feb. 16, 2019 while the governorship and state assembly elections come up on March 2, 2019.
Akande urged INEC to ensure adequate preparations and training of electoral officers, saying that the card readers' shortcomings must be overcome before the polls to enhance credibility.
"I hope that INEC has put its house in order and embarked on the training of officers, who are to man equipment for optimal performance.
"INEC must settle all issues pertaining to the effective and efficient functioning of cards readers, the commission should also budget enough to prevent all complaints,'' he said.
The lawmaker added that the commission should do everything possible to block all avenues for electoral malpractices and shortages of electoral materials.
Akande said that it was good that the timetable schedules came out timely, as it would afford politicians and parties ample time to prepare well.
He said that the development would also foster compliance with the constitutional provisions.
"There are about 90 days to settle litigations that might arise from the polls as proposed by the electoral law before the expiration of the tenure of office holders.
"At least, three months before the expiration of office holders' tenure, the legal warfare will have subsided if not ended, unlike in the past,'' Akande said.