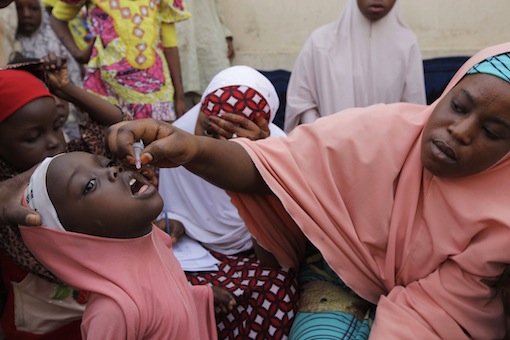 The Kano State Government says it is targeting about 3.2 million children below the age of five for its polio immunisation scheduled for this month.
The state Commissioner for Health, Dr Kabiru Getso, disclosed this in a media briefing in Kano on Friday, ahead of the commencement of the exercise.
Gesto said that the state government would fund the establishment of health camps in the state, unlike in the past when development partners provided the camps.
He revealed that the state had paid counterpart fund of N11 million of the N130 million required for the exercise.
"We however wish to appeal to parents and guardians to bring their children and wards for the immunisation and to receive free medical treatment for other ailments at the health camps."
The commissioner further lauded the efforts of the Kano Emirate council for the support to the state government in its effort to eradicate polio from state.
Gesto said that Kano state would ensure its certification as polio free by 2019.
The state government has made special arrangements including the mobilization of teams to track Fulani herdsmen in the state for the exercise.