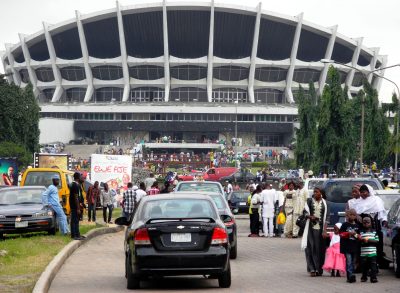 Akin Kuponiyi
A Lagos lawyer, Mohammed Adamu has dragged the National Theatre and the National Troupe of Nigerian board and its Artistic Director, Comrade Tar Ukoh before a Federal High Court in Lagos, Southwest Nigeria over alleged failure to pay his legal fees in the sum of N5.7 million.
In a statement of claim filed before the court by Adamu, he averred that that since 2013, he served as solicitor to the National Theatre and the National Troupe of Nigerian board, rendering legal services to it for fees known as legal fees and that till date, he had not received any letter or notice terminating his legal relationship with the defendants.
He averred further that he performed the services of prosecuting and defending cases for and against the defendant and equally render legal services, including drafting of agreement and attending matters of mediation and arbitration, under the period of the legal relationship between him and the defendant, he represented the defendant from appearance to final determination of eleven cases.
However, he said despite service of demand notice of his legal fees, the defendants failed and refused to pay till date despite several meetings between the two parties
Adamu averred that the refusal of the defendants to pay his legal fees for the services he rendered was unlawful and illegal.
The total amount of legal fees owed the plaintiff by the defendants is N5,700,000.
Consequently, the plaintiff is urging the court to declare that he is entitled to his legal fees.