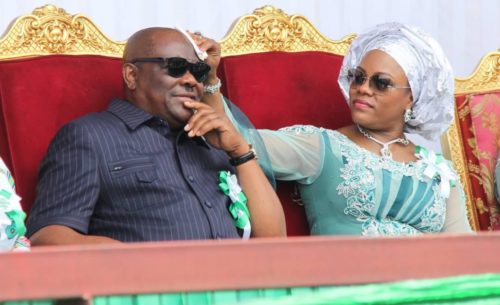 Prince Tonye Princewill, a chieftain of the All Progressives Congress (APC) in Rivers, said on Friday that Gov. Nyesom Wike would no longer fool Rivers people with mere budget speech.
The governor projected N510 billion for the 2018 fiscal year, recording an increase of N40 billion against 2017 budget of N470 billion.
Princewill told newsmen in Port Harcourt on Friday that presenting budget speech without making the document public was not new to the governor.
"Gov. Wike presenting a budget speech is nothing new; what will differ this time is, we will no longer be satisfied by hearing a budget speech.
The Labour Party governorship candidate in the 2015 general election in Rives said that there was no need talking about the importance of making the budget public.
"I will not even talk about the importance of why a budget needs to be made public because it is the equivalent of saying why we need to breathe air to survive.
"If Rivers people do not know, why Wike, cannot hide our budget, then they are finished and deserve no education from me," he added.
READ: Ambassador moves to protect Nigerians in South Africa
The APC chieftain alleged that the Rivers governor had not taken the people serious since 2015.
"He is hiding behind people's anger with APC and the Minister of Transportation, Mr Chibuike Amaechi to tell Rivers people he is the Messiah who is here to save us from President Muhammadu Buhari.
"Let me see whether, in 2018, that idiocy will continue.
"I represent a growing number of people who will rather work with APC than the Peoples Democratic Party (PDP) because being neutral and silent is an endorsement of Wike.
"A marriage without conscience, a triumph of belle above brain and an acceptance of dictatorship," he stated.
According to Princewill, the constitution states clearly that the presentation of a bill to the legislature should proceed the next financial year and it goes further to say when the financial year starts Jan. 1.
"Wike's mates have submitted theirs since, and many have passed theirs into law.
"But look at the Rivers case, January has entered double digits before he presented the appropriation bill," he said
Princewill prayed God to forgive the state for whatever it did to deserve the dictatorship.