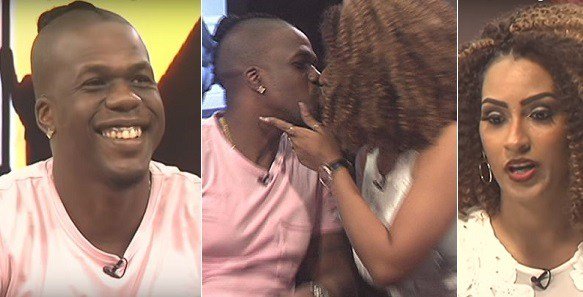 Ghanaian actress Juliet Ibrahim, in an interview with Saturday SUN revealed how and where she met her boyfriend Iceberg Slim.
The celebrity couple are one of the most talked about in the entertainment industry. They seem to attend events together and can even be referred to as relationship goals for some couples probably. Read the excerpts here:
She said:
We met in South Africa. We became friends while out there and he made the first move by starting a friendship. Our initial conversation kicked off on our similar tastes in music. However, after I left South Africa, we didn't cross paths again until some months later. We built a friendship and every other thing fell into place at the appropriate time.
On the attraction, she said;
He's confidence, intelligence and his bubbly personality were the first qualities that caught my attention while we had those casual conversations in South Africa. He is a fun person to be with, and he is very straightforward. I guess many of his followers on social media can attest to that by the kind of things he posts and talks about randomly. We have very similar characteristics, so it was quite easy to click with each other.
On plans for marriage, she said;
Like every other relationship out there, things are to be taken one step at a time. We are happy together and that is all that matters for now.
Few days ago, IceBerg promised to do something about her ring-less finger, so we might hear an engagement soon!