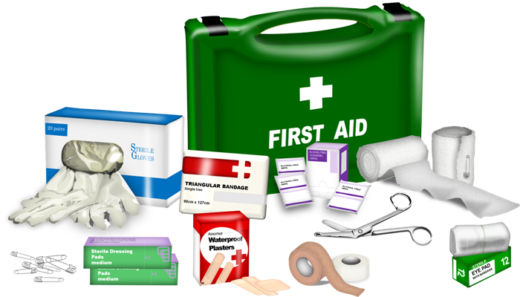 The Nigeria Red Cross Society (NRCS) has advised organisations, employees and individuals to provide First Aid training and services at work places to meet emergency needs.
Mr Taiye Olaniyi, the Chairman, Nigerian Red Cross Society, FCT Branch, gave the advice in an interview with the newsmen in Abuja on Friday.
Olaniyi explained that First Aid is the assistance given to any person suffering a sudden illness or injury, with care provided to preserve life, prevent the condition from worsening, or to promote recovery.
He said that First Aid was a humanitarian action that should be accessible to all individuals, adding that the knowledge should be acquired by all individuals in the society irrespective of their status.
Olaniyi noted that accidents and sudden illnesses could occur at work places, homes, schools or the market place, hence the need for training and provision of First Aid kits.
READ: Dentist recommends oral hygiene against tooth ailments
According to him, significant numbers of working hours are lost each year in many organisations due to injuries and illnesses at work.
He, however, stressed the need for every organisation to train staff members with the knowledge of First Aid as well as equip offices with First Aid kits and safety equipment.
Olaniyi explained that First Aid had been proven to be effective, safe and simple when used to save lives as well as reduce the severity of an injury in an emergency.
"As citizens, we run into all kinds of emergency situations and one needs to be ready and equipped with the basic knowledge of First Aid.
"Training affords a trained person the opportunity to provide care for injured persons or accident victims thereby saving lives, protecting them from further injury and stabilising for safe transport to the hospital.
"Trained persons also acquire skills and techniques to be confident to approach emergency situations such as accident scenes, fire outbreaks, collapsed buildings and bomb blast scenes, among others.
"We advocate that individuals such as employees, businessmen or women, students could register for courses at the Red Cross offices or any humanitarian organisation at their leisure times to acquire the skills,'' he said.
Olaniyi listed courses in First Aid training to include recovery position for conscious and unconscious victims, Cardio Pulmonary Resuscitation (CPR), management of bleeding, burns, choking and fracture of the bone, among others.