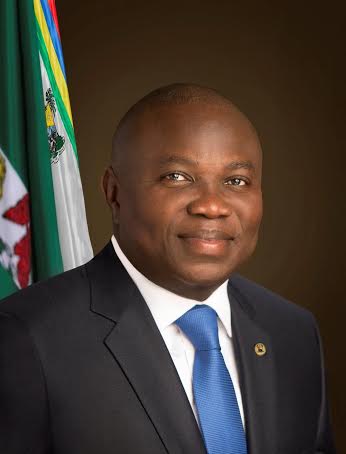 Paul Iyoghojie
Residents of Victoria Island, Lagos and its environs, Southwest Nigeria have praised the Governor of Lagos State, Mr Akinwumi Ambode for honouring the Divisional Police Officer, DPO, in-charge of Bar Beach Division, CSP Olusegun Ajamolaya with excellence and gallantry award for his passionate efforts at providing security for residents of Victoria Island and Lagosians.
Some of those who spoke with PM News about the award said that with the award, it showed that Ambode appreciated the good job the police and other security agencies were doing in the state to ensure that residents sleep with their two eyes closed everyday.
They, therefore, appealed to all security agencies serving in Lagos State to see the award bestowed on the DPO as a challenge and redouble efforts in assisting the government to sustain the present crime-free Lagos residents were currently enjoying.
The DPO and nine other ranks and files were honoured recently by the Lagos State Government when the Lagos State Security Trust Fund, LSSTF held its 11th Town Hall Meeting with Governor Akinwumi Ambode, which also coincided with the celebration of the Trust Fund's 10th anniversary since creation held at the new banquet hall,Lagos House, Ikeja, Lagos.
Speaking with PM News about the award, Chuks Maha, Chief Security Officer with Access Bank PLC said "I am not surprised with the honour done to CSP Ajamolaya by Gov. Akinwumi Ambode because since he assumed duty at the Bar Beach Division, residents of Victoria Island have been sleeping with their two eyes closed everyday,and I thank the Governor and the CP, Edgar Imohimi for the award."
According to Alhaji Abdullateef Muse, the Secretary of the Victoria Island and Ikoyi Residents Association,VIIRA, "Ajamolaya is a discipline and hardworking officer worth emulating for dislodging criminal elements from Victoria Island for peace to reign."