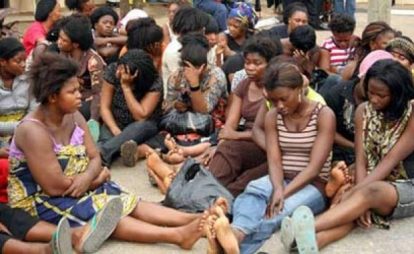 The National Agency for the Prohibition of Trafficking in Persons (NAPTIP) has advised state governments taking their indigenes among returnees to provide standard medical care and rehabilitation.
The Director-General of NAPTIP, Ms Julie Okah-Donli, gave the advice while fielding questions from newsmen in Abuja on Friday.
Okah-Donli explained that proper rehabilitation was necessary because many of the returnees were coming from prisons and require some debriefing, change of mindset and orientation before being reintegrated into the society.
"Those states which had come to the camp in Port Harcourt to receive their indigenes should ensure that they are properly rehabilitated because releasing them into the streets like that may spell dome for the country and damage its image.
"We insist that any state government that is interested in the rehabilitation and reunification of the returnees from their states must meet the minimum standards for sheltering, rehabilitation and reunification of victims.
READ: Dentist recommends oral hygiene against tooth ailments
"The standards are available for any state government that is interested. The guideline can be accessed on the agency's website: www.naptip.gov.ng.
"These returnees are human beings that must be properly reintegrated into the society with all their rights and dignity, and such must be respected and protected.
"Some of them may be infected with communicable diseases and is not proper for such persons integrated to the society, without being treated," she said.
The director-general regretted that it was unfortunate that in spite the huge resources and energy by government and other stakeholders in the fight against human trafficking, "some citizens still engage in the perilous journey into the unknown".
She assured that her agency would continue to intensify its awareness campaign to sensitise Nigerians on the adverse effects of such acts.

Load more