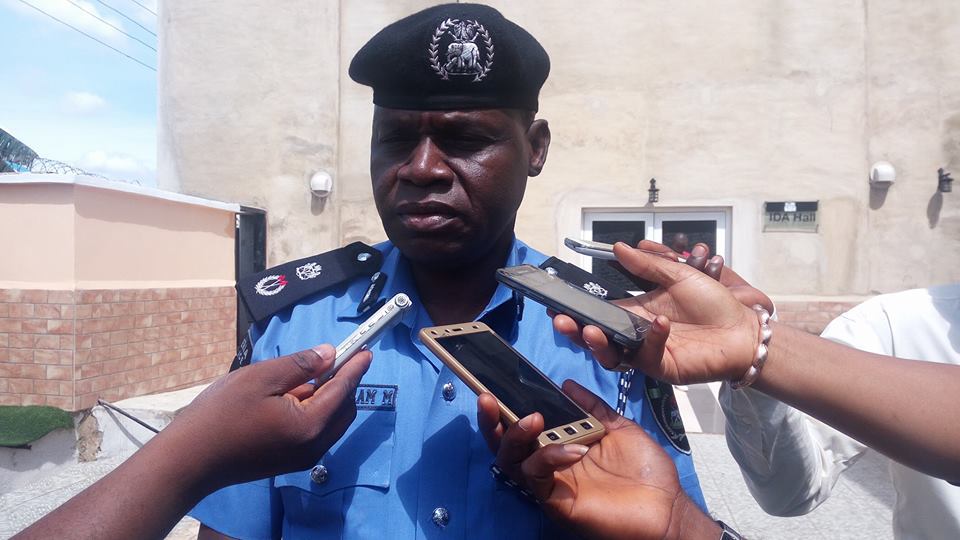 The Commissioner of Police in Enugu State, Mohammed Danmallam, has attributed the success of the state police command to the support of Gov. Ifeanyi Ugwuanyi.
Danmallam made this known on Sunday while inaugurating a block of six self-contained accommodation and water reticulation facility at the Police Anti-Cultism Squad Office in Enugu.
He said that the political leadership led by the governor had not relented to give security agencies, especially the police, the needed support to succeed "since I assumed office''.
"About 70 percent of overall success recorded in Enugu State in fighting crime and criminality can be attributed to the direct support from Gov. Ifeanyi Ugwuanyi.
"The political leadership of the state has rallied round the police and its activities; the state had been made safe through this commitment.
"We are also grateful for the partnership we have with the residents of the state, who are joining us to nip crime in the bud,'' he said.
He lauded Gov. Ugwuanyi for being a man of his words, honour and peace, saying that "Ugwuanyi's resolve to keep Enugu State safe is already reflecting in the state''.
On the projects, Danmallam said that the Commander of the state's Police Anti-Cultism Squad, ASP Chidobe Ekeleme, had fully keyed-in into the community policing principles as laid down by the Inspector-General of Police, Mr Ibrahim Idris.
He noted that the squad had partnered well-meaning and honourable people of the state in reducing cultism and students-cum-youths unrest to the barest level in the state.
"I will not fail to thank eminent and honourable people living within here that have assisted the squad both in its operations and in the building of this project.
"We are appealing to residents of the state to give us intelligence information on criminals which will be treated with seriousness and confidentiality,'' he appealed.
Earlier, the Commander of the state's Police Anti-Cultism Squad, ASP Chidobe Ekeleme, said that the squad had brought peace to the state by quelling cult activities and fishing out cult members from their hide-outs in the state.
"By the active and pragmatic encouragement of the commissioner, we have recorded this moderate success so far,'' he said.
The commander revealed that the projects would be executed through the direct labour of the officers and men of the squad.
On July 19, 2017; Danmallam had also inaugurated a block of office rooms complemented with a fence as well as a bore-hole in the squad's office.