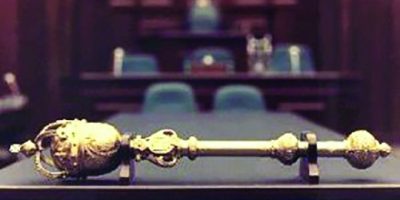 Alhaji Abdulrahman Abubakar, member representing Mubi South Constituency in Adamawa House of Assembly, has called for the probe of the multi-million Naira European Union (EU) assisted Water Project in Mubi South Local Government.
Abubakar made the call on Sunday in Yola.
He said that the probe became necessary following the sudden change of plan regarding the project after the state government paid N398 million counterpart fund.
According to him, the project has to do with the construction of a dam in Gella, the headquarters of Mubi South local government which has been experiencing acute portable water supply.
"A feasibility study has been done for a dam which is the only solution to water supply problem to Gella and environs, but what we are hearing which is unacceptable to my constituency is that the dam project has been jettisoned and what we are to get now is a borehole instead of a dam.
"The new plan which looks like a fraud is that a borehole will be sunk in Gude village where the pipe would be laid to connect it with Gella.
"Over 100 boreholes had been sunk in my constituency in the past to address the problem of water but in vain, making one to wonder how additional borehole can be a solution," Abubakar said.
The lawmaker said that he had complained to the state Ministry of Water Resources on the matter but the reaction of the officials was not convincing.
"Their reaction looked like they are deeply involved in this disturbing development."
The lawmaker who is the House Committee Chairman on Finance and Appropriation said he would move for the return of the state counterpart fund paid for the project.
"As the chairman of Adamawa Assembly House of Assembly Committee on Finance and Appropriation, I will call for the refund of Adamawa's N398 million counterpart fund," Abubakar said.