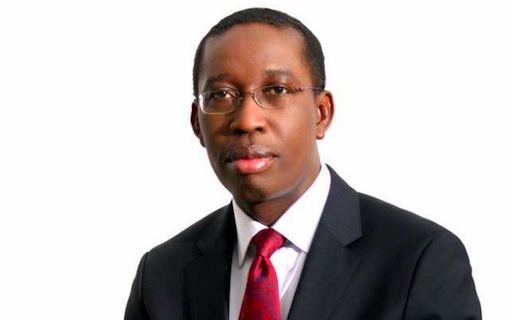 Gov. Ifeanyi Okowa of Delta has appealed to Nigerian leaders to seek God's direction in their endeavours to restore peace to the country and surmount its challenges as a united nation.
The governor made the appeal on Sunday at an Interdenominational Thanksgiving Service to mark the 2018 Armed Forces Remembrance Day Celebration at the St. Philip's Anglican Church, Asaba.
He also appealed to Nigerians, particularly Christians, to intensify their prayers for the country and its leaders, saying that except God gives the direction the leaders may not be able to deliver.
"Our country understands the importance of peace and unity and we are working hard to attain this but truly the peace we need is that of God.
"We have to first congratulate those who fought and are still fighting to give this country peace.
"I want to urge you all to pray for the peace of God and we must trust and return to God because of the levels of oppression, insecurity is not what we desire," Okowa said.
He advised parents and guardians to inculcate love and peace in their children to ensure that peace returns permanently to the country.
In a sermon, Bishop Justus Mogekwu of the Diocese of Asaba, Anglican Communion, called on Nigerians to return to the path of righteousness for God to ensure peace and security in the country.
Mogekwu expressed concern over the widespread of insecurity in recent times, stressing that the people must return to Godly ways for peace to reign.
The bishop who took his lesson from I Kings 20:1-12 and Joel 3:10 said that wars were ill winds profiting no one and that wars were the consequences of the hard disposition of men.
He called on the Armed Forces to exercise love for God and man such that whenever they pulled their guns, they should be fighting an enemy and not killing innocent people.
"There is too much insecurity today because of the wickedness of man.
"War profits no one and we pray that God will not allow war to happen in Nigeria again because it comes with ugly consequences and brings out the wicked nature of man.
"We must all return to God for security and peace to reign in this country," he said.
He, however, urged the government at all levels to ensure justice and protection of the rights of the poor in the society.
"God will help us to build a nation where no man is oppressed and we must defend the injustices done to one another irrespective of tribe, tongue or religion.
"Our leaders must identify with those who are crying," Mogekwu said.
Prayers were said for the fallen heroes, the Armed Forces, the country and its leaders.