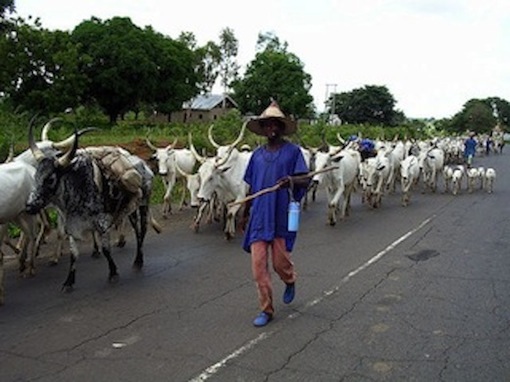 The Miyetti Allah Cattle Breeders Association of Nigeria (MACBAN) has appealed to the Federal Government and states at the border routes to check activities of international pastoralists.
The National Secretary, MACBAN, Alhaji Baba Ngelzarma, made the call while briefing newsmen on Sunday in Abuja.
He said that measures should be adopted by the government to check the influx of international pastoralists into the country.
Ngelzarma said that most international pastoralists were perpetrators of some criminal activities in the country.
He said that although ECOWAS free movement treaty allows the movement of citizens of member states, there was need to check their activities to curtail excesses.
"Niger has taken necessary mechanism at their borders. They release their pastoralists by October because by that time, they must have finished harvesting.
"Not knowing that during that time, most of our farmers are still busy packing their farm produce in the farms. That is when you begin to see them causing problems.
"This is one of the things that require synergy between countries. We have borders with a lot of countries, and we cannot rule out that touts are coming into this country because they move in the forests.
"They don't go through the Customs checks and the routes are not committed to checks in this country.
"This is a problem that requires effective working relationship with the two governments,'' he suggested.
There had been cases of farmers/herdsmen clashes in different states, which had resulted in loss of lives and destruction of property in recent times.