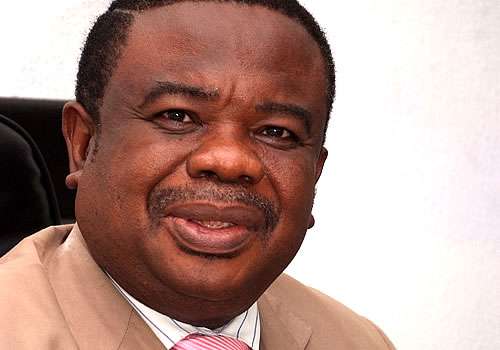 Henry Ojelu
The Chairman of Copyright Society of Nigeria, COSON, Chief Tony Okoroji Monday began a one-man indefinite protest against alleged plans to transfer the suit file by COSON against Musical Copyright Society Nigeria (MCSN) to a new judge.
COSON had dragged MCSN before the Federal High Court, seeking a declaration that MCSN an illegal entity with no right to collect royalties on behalf of musicians in Nigeria.
The case was assigned to Justice Ibrahim Buba and he has since been handling the matter and had in fact fixed a date for judgment until recently when he informed parties that the case file has been taken from him.
Okoroji said that it is worrisome that judiciary authorities would withdrawal a matter from a trial judge when the matter has been slated for judgment.
He further stated that his action has become necessary to draw the attention of the world to a new and dangerous attempt to destroy the Nigerian judicial system by the blackmail of a Nigerian judge to force him not to deliver a judgment written by him.
Okoroji appealed to all lawyers and judges in the Nigerian legal system to insist that the case file in Suit No FHC/L/CS/1259/2017 which he said was taken away in bizarre circumstances from Justice Ibrahim Buba of the Federal High Court, Lagos be returned to the judge.
"All we are asking for is for the case file to be returned to the judge so that he can deliver his judgment and any of the parties dissatisfied with the judgment can proceed to the Court of Appeal", he said.