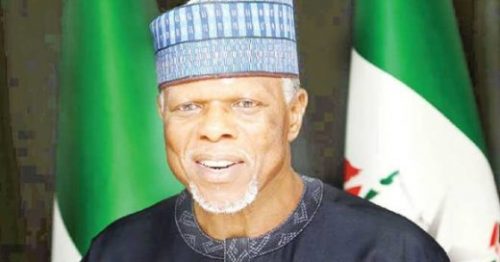 The Nigeria Customs Service has set a revenue target of N1.5 trillion for 2018.
The Comptroller-General of Customs, Hammed Ali, disclosed this at the first management meeting for 2018 held in Abuja.
A statement by Joseph Attah, Customs PRO on Monday, said that in 2017, the Service generated N1.37 trillion, surpassing the year's target of N770.57 billion.
According it, promotion of officers, which would soon be approved by the board and the review of salaries, payment of bonus to Customs officials, were discussed.
It added that in the meantime, 577 officers were retired according to a circular titled CIRCULAR NO/HRD/2017/003-LIST OF OFFICERS/MEN FOR STATUTORY RETIREMENT IN YEAR 2018 and signed by Sulaiman M.S.J, Comptroller Establishments.
"The officers included a Deputy Comptroller General, an Assistant Comptroller General, 11 Comptrollers, 27 Deputy Comptrollers, 27 Assistant Comptrollers and 23 Chief Superintendents of Customs.
"Similarly, the Service carried out promotion and redeployment of some officers as contained in a statement issued some weeks ago by the Service National Public Relations Officer, Joseph Attah.
"Among those promoted in acting capacity were Isa Talatu Mairo to Deputy Comptroller-General Tariff and Trade; Amajam Bukar, Controller, Federal Operations Unit Zone C, elevated to the rank of Assistant Comptroller-General, Enforcement, Investigation and Inspection and David Elisha Chikan as ACG (Human Resources and Development),'' it said.
It said that the CGC charged the affected officers to see their appointments and as opportunities to contribute their best towards consolidating the gains of the ongoing reforms in the service," it said.
Other rank and file listed on the retirement notice include five Chief Inspectors of Customs Terminal (CIC T); 21 Chief Inspector of Customs (CIC); 21 Superintendents of Customs (SC) and 36 Deputy Chief Inspectors of Customs (DCIC)
Others are 23 Deputy Comptrollers (DCs); 121 Assistant Chief Inspectors of Customs (ACIC); four ACIC1; 131 Deputy Inspectors of Customs (DIC) and one Assistant Superintendent of Customs 11.

Load more